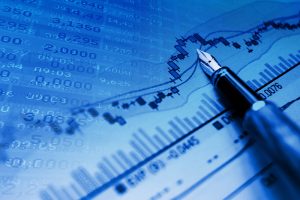 Casella Waste Systems ended a good year on a bad note. China's import restrictions dented recycling revenues for the Northeast company last fall.
Rutland, Vt.-based Casella Waste Systems brought in $62 million in its recycling business in 2017, up nearly 18 percent year over year. For the fourth quarter, however, Casella encountered a very-unlucky number: Recycling revenues totaled $13 million, down 13 percent year over year.
Casella's experience – a strong year overall but a poor fourth quarter – was also the story for Waste Management, Republic Services, Waste Connections and Advanced Disposal Services, the first-, second-, third- and fourth-largest publicly traded residential garbage and recycling companies in North America. Resource Recycling covered 2017 financial results for Republic Services on Feb. 13 and the other three on Feb. 27.
In a press release, John Casella, chairman and CEO, said the company's $2 million decrease in recycling revenue in the fourth quarter was mainly a result of China's National Sword program.
"This has led to mixed paper price declines of approximately 80 percent from July 2017 to January 2018, while at the same time our operating costs are up as we have slowed sorting lines and increased labor to produce higher quality end products," Casella stated. "Our mature risk-mitigation programs, such as the Sustainability Recycling Adjustment fee, have worked well to offset the majority of commodity price declines during the quarter and we expect these programs to continue to significantly reduce our commodity risk exposure."
During a March 2 conference call with investors, Ned Coletta, Casella's chief financial officer, said the average commodity revenue per ton during the fourth quarter was down nearly 24 percent year over year, mainly because of lower fiber pricing, according to a transcript provided by Seeking Alpha.
Coletta said the company has entered more sophisticated contracts in recent years that reduce market risk for Casella. That being said, the company still has some older legacy contracts that leave the company exposed to that recovered commodities market risk, he said.
Other company officials said recycling labor costs have increased as a result of improving product quality. Speaking on the call, John Casella also said the company is planning MRF equipment upgrades to meet China's quality standards (Coletta said about $2 million is allocated toward those upgrades).
For 2018, Casella is forecasting recycling revenue declines of between 15 percent and 20 percent, driven by lower commodity prices, lower volumes and changes in the way revenue is recorded, partially offset by higher processing fees.
Casella's overall revenue last year totaled $599 million, up 6.1 percent from the year before. About 10 percent of the company's revenue came from its recycling division.
Photo credit: gualtiero boffi/Shutterstock
More stories about markets