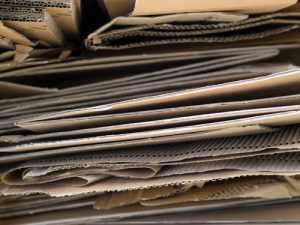 Multiple industry associations have renewed calls for China to reconsider its import restrictions in the weeks leading up to the country's planned ban on certain recovered materials entering the country.
The National Waste and Recycling Association (NWRA), Solid Waste Association of North America (SWANA) and Institute of Scrap Recycling Industries (ISRI) sent remarks to the World Trade Organization (WTO) during the past week. The groups ask China to relax its stringent contamination standards and note several areas of confusion over the new Chinese regulations.
The groups' comments come a month after China notified the WTO that imports of recyclables – those that are not outright banned by a separate restriction – will need to meet increased quality standards. Incoming loads will be allowed no more than 0.5 percent contamination, China told the WTO.
"The global recycling industry will face significant challenges should these standards move forward as written," wrote Darrell Smith, president and CEO of NWRA. "We respectfully request that the Chinese government reconsider and instead, enforce strict, reasonable, standards on high quality materials."
ISRI included a copy of its scrap specifications and called for China to bring its new contamination limit in line with the standard industry specifications. In the letter, ISRI President Robin Wiener called for standardized definitions for materials and clear explanations of what is allowed in and what is prohibited.
ISRI also noted that there is a lot of confusion among Chinese governmental agencies that will be tasked with enforcing the policies, "based on conversations within the industry globally as well as the meetings that have occurred within the last six months with Chinese officials in Beijing," Wiener wrote. After traveling to China recently, ISRI officials reported they believe China is unprepared to enact the imports ban.
SWANA pointed to the Chinese policies' upstream U.S. impacts, particularly to municipal recycling programs in the Pacific Northwest.
"These impacts will worsen and spread should the policies identified in the November 15 Notifications take effect," wrote David Biderman, SWANA executive director. He urged Chinese environmental officials to suspend implementation of the new contamination limits.
The National Recycling Coalition also last month sent comments to the WTO about the contamination standards. The Nov. 20 letter, authored by NRC Executive Director Marjorie Griek and President Bob Gedert, noted that the new contamination limits are not in line with industry standards. NRC asked that Chinese authorities either bring the new quality standards up to the ISRI specifications, or delay implementation over a longer period to allow the U.S. industry to adjust.
More stories about industry groups