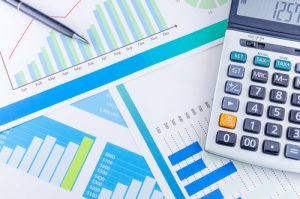 When it began facing constricted fiber exports to China, Waste Management adapted by selling into alternative markets. As a result, it has been able to avoid stockpiling or landfilling recyclables, company CEO Jim Fish said.
Waste Management and Waste Connections, the first and third largest publicly traded disposal and recycling companies in North America, reported their third-quarter financial results on Oct. 26. Republic Services, the second largest, plans to release its numbers on Nov. 2.
Overall for the quarter, higher recovered commodity values boosted recycling revenues for Waste Management and Waste Connections. The high prices were a continuation of a trend seen through most of 2017.
But by the end of the quarter, they were seeing tumbling recovered fiber prices as a result of China's recent actions to restrict imports of recycled materials.
The following are summaries of third-quarter recycling-related financials for the companies. The data was reported in filings with the U.S. Securities and Exchange Commission (SEC) and conference calls with analysts and investors.
Waste Management
The Houston-headquartered company, the largest hauler and MRF operator in North America, brought in $375 million through its recycling business during the third quarter. That was up 14 percent year over year.
Commodity prices during the quarter were up nearly 27 percent year over year, but lower volumes tempered revenue gains. The amount of recyclables Waste Management collected and marketed was down because of the hurricanes in Texas and Florida, where some recycling service was suspended.
"As a result, our tons sold in September were at the lowest level that we've seen in seven years and third quarter recycled MRF tons declined 9.1 percent," Fish said during an Oct. 26 call with analysts.
Waste Management's total revenues were $3.72 billion during the third quarter, up $168 million, or 4.7 percent, from the prior-year period. Of that $160 million increase, better commodity prices contributed $60 million.
The impacts of China's limits on imports were starting to be felt late in the third quarter, however. By the end of the period, commodity prices had dropped from their highs earlier in the year and were on par with prices seen during the third quarter of 2016, according to the filing. Specifically, Fish said prices for exported OCC in September were down 24 percent from their peaks in July.
According to a transcript of the call from Seeking Alpha, Fish said Chinese mills that purchase fiber from Waste Management told the company the Chinese government wasn't issuing additional permits to import materials such as ONP and OCC.
"Thanks to our recycling group's expertise and global relationships, we've been able to leverage alternative recycling markets outside of China to further de-risk the business," Fish said. "Recycling is a key service offering for our customers. And I'm proud to say that our customers' materials received at our MRFs have been processed and not warehoused or landfilled as a result of this disruption."
Jim Trevathan, Waste Management's chief operating officer, said the company has developed markets in Southeast Asia and India over the past four or five years, steps it needed to take to serve its large recovered commodities brokerage business. Since September, China has granted a few import licenses, and Waste Management is preparing shipments to Chinese mills during this quarter, he said.
"They've been in our plants for a few years now – their inspectors looking at the material, making sure the quality is right and they're now not only inspecting, but they're granting approval for shipments that meet their requirements, so we're seeing that activity," Trevathan said.
Recycling now generates 10 percent of Waste Management's total revenue.
Waste Connections
Excluding the impact of acquisitions, the Toronto-headquartered company's recycling business brought in $37 million during the quarter, up 28 percent year over year. Specifically, during the third quarter, higher commodities prices meant an additional $8 million in revenue.
Solid pricing, especially for OCC, persisted through August but declined in September because of China's moves to slow imports. OCC prices averaged about $184 per ton during the third quarter, up 50 percent from the prior-year period and up 7 percent from the second quarter, CEO Ron Mittelstaedt said on an Oct. 26 call with investors. But they have fallen and currently average about $85 per ton.
"Widely publicized actions by China significantly reduced the value of recycled fiber in early October," he said, according to a transcript provided by Seeking Alpha.
If those lower values continue, Waste Connections could be looking at a $15 million reduction in revenues during the fourth quarter, he said. And while Waste Connections has seen "slight upticks in recent OCC bids," it is still uncertain what future pricing may look like.
When asked by an analyst whether Waste Connections is making or plans to make investments to boost product quality, or whether it's waiting to see how markets shake out first, Mittelstaedt said the company is constantly making upgrades to meet ever-evolving quality standards not just from China but from domestic mills.
He then touched on markets that have seen drastic changes lately. He noted the situation in Oregon, which has robust recycling requirements and generally prohibits landfilling of recyclables but has authorized the disposal of those for which there isn't a market. He described that as "a pretty large step from a very green recycling progressive state."
"You're seeing different things go on, on a very dynamic basis by state and local market, and so we're adjusting to that," Mittelstaedt said. "So it's one reason you don't go out and make a large recycling investment in this kind of environment when the commodity is just that, a commodity. And you've got to make sure that before doing that, you know what the playing field for that revenue stream looks like."
Recycling now generates 3.5 percent of Waste Connections' total revenue.
More stories about markets