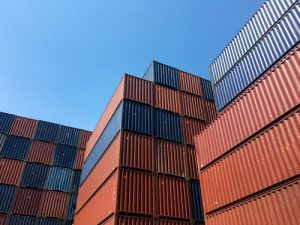 Details and predictions about China's import restrictions drew our readers' attention last month.
The list below shows our top stories published in August in terms of unique page views.
1 | China offers clues on what will (and won't) be allowed in
Chinese authorities have released more specifics about which materials are likely to be affected by a proposed import ban on recovered materials. The action is expected to be implemented at the end of this year.
2 | Major U.S. fiber consumer says China's ban could increase quality
The top recycling executive at Pratt Industries views China's planned imports prohibition as a chance for the U.S. industry to clean up its stream.
3 | Editor's perspective: An Asian giant pushing global ambitions
China's upcoming ban appears to be part of a larger effort by the country to play more of a leadership role on the international business stage.
4 | Changes underway and those that are needed in MRFs
Robotics may come to play a large role in the MRF setting during the next decade, driven by their ability to provide high-quality output and raise bale values. But there are other important technology changes afoot in sortation lines, according to a processing expert.
5 | Major haulers still enjoying higher commodity values
Pricing boosts continue to drive recycling revenues for North America's three largest waste and recycling companies.