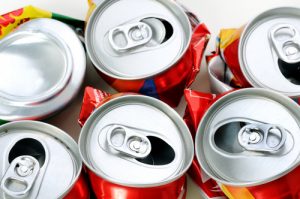 Aluminum rolling and recycling company Novelis saw its revenue during the April-June period rise 16 percent year over year, an increase driven by higher sales volumes and metal prices.
The Atlanta-headquartered company reported revenue of $2.7 billion for the first quarter of its 2018 fiscal year. The company shipped 785,000 metric tons of flat-rolled aluminum products, up 4 percent year over year. That was a record volume. Of that amount, shipments of aluminum for automobiles rose 16 percent, reflecting the continuing push toward lighter and more fuel-efficient cars and trucks.
Net profit for the first quarter of the 2018 fiscal year was $101 million, up from $24 million during the prior-year period.
In May, Novelis reported that it had increased its use of recycled inputs from 53 percent to 55 percent during the 2017 fiscal year. The company has recycling operations at 11 plants around the world, including three in the U.S. that mostly recycle UBCs and automotive scrap. It describes itself as the world's largest recycler of aluminum.
More stories about metals