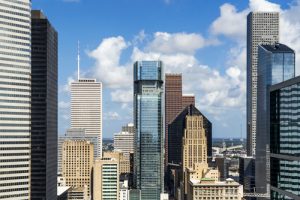 Four companies that submitted bids to sort and sell Houston's curbside recyclables will get another crack at it, after some city leaders cried foul on the earlier bidding process.
Houston Mayor Sylvester Turner recently announced the administration will solicit best and final offers from FCC Environmental Services, Independent Texas Recyclers, Republic Services and Waste Management, which is based in Houston.
Two weeks ago, Turner said he had selected FCC Environmental Services, part of Spain-based construction and utilities giant FCC, for a 15-year, $48 million contract to receive, sort and sell residential recyclables. The deal needs Houston City Council approval, however, and Council members delayed a vote amid concerns that the bidding process hadn't been fair, according to the Houston Chronicle.
After meeting with Council members and hearing their concerns, Turner said he decided to offer another round of bidding to the four top companies.
"It's a collaborative process. I'm not going to be, necessarily, dogmatic in my position. I asked them not to be dogmatic in theirs," Turner told reporters at a July 26 press conference. "And let's do what's in the best interest and come up with the best deal for the City of Houston."
Turner said his best guess is the selection will be made early in September.
More stories about local programs