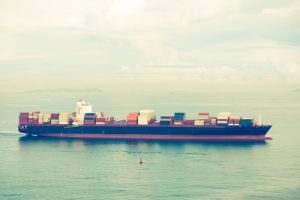 China may be gearing up to further crack down on waste materials coming into the country, which could impact scrap imports.
Sources last week pointed to solid waste language included in a wider enforcement proposal that has been approved by Chinese President Xi Jinping.
The president heads a committee called the Central Leading Group for Comprehensively Deepening Reforms, which met on April 18 to discuss a broad range of policy changes that could be implemented.
According to Chinese state media, the group noted that "regulations should be enhanced to 'significantly' reduce the categories and volume of waste imports."
Information shared by Steve Wong, executive president of the China Scrap Plastics Association, indicates the government committee reviewed and approved prohibition on imports of certain materials "in promotion of reform on solid waste imports management," according to a translated summary of the meeting. The Bureau of International Recycling (BIR) shared similar information on its website.
Adina Renee Adler, senior director for government relations and international affairs at the Institute of Scrap Recycling Industries, told Resource Recycling the industry group has learned China's original list of banned import products is being revised. Officials plan to "update its catalog," Adler said, adding it's still unclear what exactly that entails.
Wong, who is chairman of Fukutomi Company Limited, said the meeting suggested "different sub-sectors should develop and implement a ban on solid waste imports through the adjustment of the import directory by categories in order to substantially reduce imports by type and volume through legal, economic and administrative means."
"This will strengthen the regulation on solid waste management for the development of the Chinese circular economy," Wong continued.
Paper concerns
After the meeting, the paper industry publication RISI reported the consideration of an imports ban had "sent a shockwave through the international recovered paper market and through the Chinese industry."
RISI described the proposal as likely to impact recovered paper imports because of the contamination included in many imported bales. Citing unnamed sources and mills, the article described poor-quality bales coming into China for processing, triggering further scrutiny of paper imports.
Although RISI noted officials have not announced it yet, the article alluded to the ban specifically prohibiting all mixed paper imports from the U.S., Europe and possibly Australia. Chinese producers and recovered paper suppliers "have already got wind of the crackdown and braced themselves for its impact," RISI wrote.
Some observers are not convinced China will take the dramatic measure of effectively blocking such a massive import market.
"I don't think such a ban will happen as it would be chaotic to the global recovered paper industry, including the Chinese mills," said Bill Moore of Moore & Associates.
Information on the current status of the proposals is still scarce. RISI suggested an early June implementation date, but no timeline was mentioned in the state media articles. Wong told Resource Recycling paper imports could be prohibited at various times, but that plastic imports would not be banned until at least the end of 2017 when importers' license renewals are due.
China receives a large portion of U.S. recovered paper exports – RISI cited figures showing 55 percent of exported recovered paper goes to China each year. Brent Bell, vice president of recycling for Waste Management, recently described China as a "predominant player in the export market for us" specific to paper. He described the recycling industry as "dependent on China for moving of materials."
RISI also reported there was discussion of a ban on all recovered imports for mills with lower processing capacities. Simon Ellin, chief executive of The Recycling Association, said his organization has learned about the proposal to ban imports to mills with less than 220,000 tons per year, and has heard about a June 1 implementation date.
It's unclear to what degree uncertainty about China's customs enforcement is impacting the export paper market. Since March, prices have dramatically fallen for recovered paper sent to China, although analysts have described the decline as the "irrational" paper market correcting itself, not necessarily related to enhanced customs checks.
"In general I think that Chinese policy issues on restricting imports of recyclables will push market prices up," Moore noted. "They need imported raw materials."
Bordergate backdrop
The ban proposal comes as China's National Sword customs enforcement effort enters its third month. The campaign is being framed as a crackdown on smuggling and contaminated scrap imports, and has led to arrests and confiscated scrap materials.
The customs crackdown has also increased shipment times for legitimate exporters, with some reports describing customs examinations of every container going through certain ports. In some cases newer technology like X-ray equipment is allowing for smoother border checks than in previous enforcement campaigns, such as 2013's Green Fence.
Customs agents are reportedly inspecting paper bales for moisture and contamination.
National Sword, also known as Sharp Sword at the Bordergate, began in late February and officially runs through October. Its effects, though, will likely continue to be felt. Industry players frequently refer to impacts still being felt from Green Fence several years after it ended.