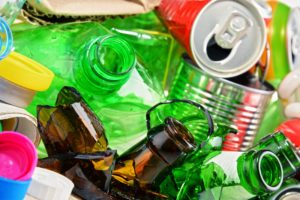 Improving markets for recovered materials and changes in the way Waste Management measures recycling success grabbed our readers' attention in January.
The list below shows our top stories last month in terms of unique page views.
1 | Recycling markets continue price rise
The growing smiles you see among recycling collectors and processors are because of continuing market improvement.
2 | Waste Management says it will stop talking tonnages
In Waste Management's latest sustainability report, the hauling and recycling giant noted it will begin emphasizing the environmental impact of its materials diversion activities instead of metrics based on weight.
3 | MRFs could soon have fresh set of material specs
Institute of Scrap Recycling Industries leaders will consider approving new glass and inbound mixed-recycling specifications.
4 | In My Opinion: Ignore city council at your own peril
A recent study showed how often waste and recycling issues come up in local government meetings. The results should serve as a wake-up call to stakeholders.
5 | ISRI poll suggests few adults believe myths about recycling
Even in this era of fake news, people haven't grown distrustful of their community's recycling system, a study indicates.