According to the most recent statistics, around 900 million pounds of polyethylene post-consumer resin (PCR) are purchased annually in the U.S. for use in new products, but 2.76 billion pounds of PE are collected for recycling.
That means collection is exceeding domestic demand by 1.86 billion pounds. However, information from buyers indicates they could use more if the PCR hits price and specification requirements – these buyers have a potential annual capacity of 2.10 billion pounds, or 76 percent of what is currently collected.
Even with the narrowing of that delta due to yield loss in the reclamation process, demand for recycled content will need to continue to increase to match collection totals.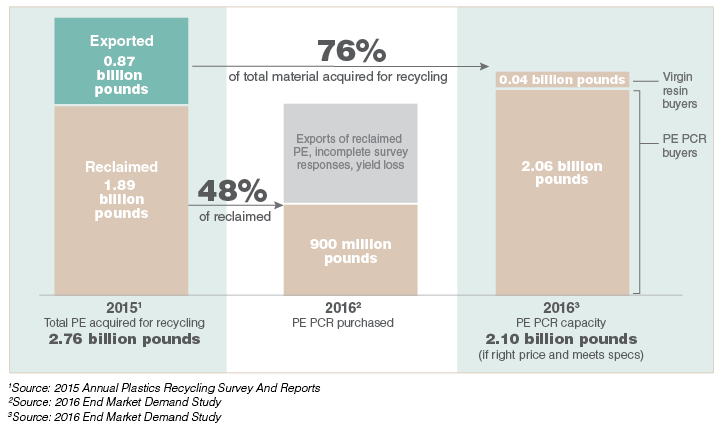 This article originally appeared in the November 2017 issue of Plastics Recycling Update. Subscribe today for access to all print content.
Data Sort is produced each quarter by More Recycling. For additional info, go to morerecycling.com