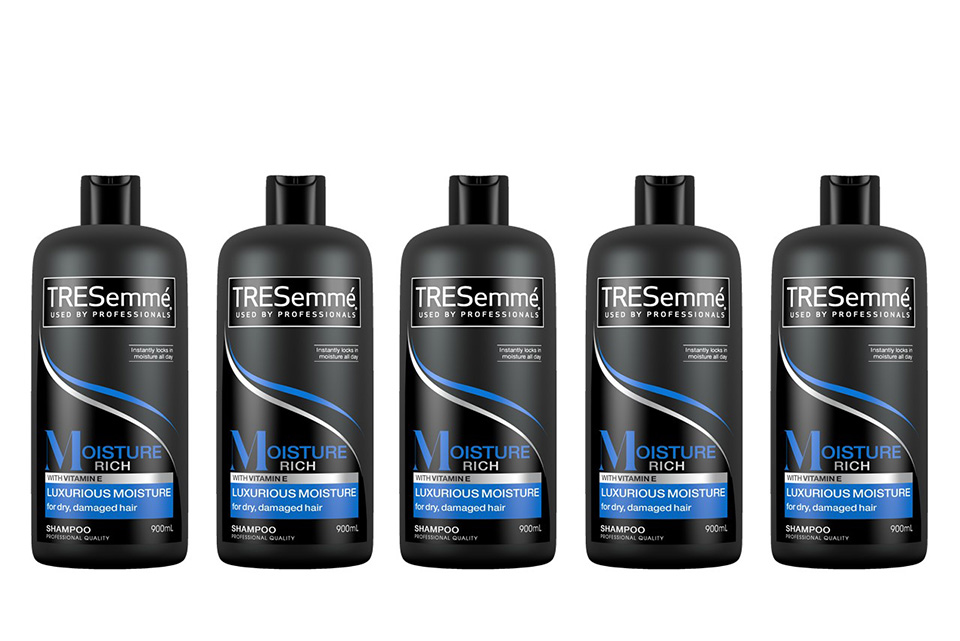 One of the world's largest consumer packaged goods companies will roll out a black plastic HDPE bottle that near-infrared sorters can identify.
Unilever announced it has already begun transitioning TRESemmé and Lynx (Axe) brand bottles in the U.K. to using a plastic with the new black pigment. The color allows optical sorters to correctly identify and sort the bottle based on its polymer. Traditional black colorants absorb light used by many optical sorter sensors, preventing them from "seeing" the plastic.
TRESemmé detectable black bottles are already starting to go into stores and Lynx will follow later in the year, according to a Unilever write-up on its website.
Edie reports the new pigment uses less carbon than traditional black pigments.
Unilever said it carried out extensive sorting trials in partnership with plastics recycling nonprofit member association RECOUP, garbage and recycling companies Veolia, Viridor and Suez, and sorting equipment technology provider Tomra.
"The knowledge and expertise from developing this solution will be made accessible to others in the industry, as well as to other markets globally," according to Unilever. "We will also be pleased to share our work and the insights generated with other manufacturers to enable wide use of this technology and approach."
Unilever also said the development allows it to use recycled black plastic in its packaging. Both the TRESemmé and Lynx brands will be made with at least 30% recycled plastic starting this year, according to Unilever.
Photo courtesy of Unilever.
To receive the latest news and analysis about plastics recycling technologies, sign up now for our free monthly Plastics Recycling Update: Technology Edition e-newsletter.
More stories about technology