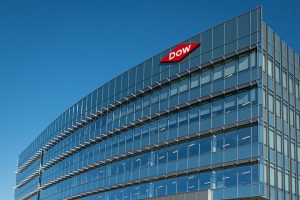 An initiative that collects hard-to-recycle packaging from the curb in several cities could be extended to another 100,000 households by the end of this year, a plastics executive said.
The Hefty EnergyBag program was launched in Nebraska in 2016 and sends material for energy recovery. Resin producer Dow has partnered with Reynolds Consumer Products, Keep America Beautiful and others on the effort.
In an interview at the SPC Impact conference in Seattle earlier this month, Haley Lowry of Dow said the program has thus far been made available to 100,000 households in three metropolitan areas – Boise, Idaho; Cobb County, Ga. (which includes parts of metro Atlanta); and Omaha, Neb..
Lowry said project leaders hope to bring the collection program to a total of 200,000 households by the end of 2019. She said the growth would come by expanding the EnergyBag presence in the communities where it has already been established and by adding more municipalities to the mix. Dow and Keep America Beautiful are currently accepting applications for $125,000 worth of grants associated with the project.
"Really, the drivers have been the cities," said Lowry, who is global sustainability director for packaging and specialty plastics at Dow. "The cities are saying: 'We are tired of all this material going to landfill. We want options to be able to collect it and turn it back into value.'"
She noted the program has kept 245 tons of material out of the waste stream over the last three years.
Driving recovery – and controversy
The EnergyBag initiative shoots to provide a collection and recovery option for items such as multi-material pouches, chip bags and candy wrappers. But it has also raised objections from some corners of the municipal recycling sphere.
In participating areas, project partners distribute orange plastic bags to residents and instruct them to toss in a wide variety of plastic packaging that is not typically included in curbside recycling programs. The bags are placed at the curb and collected alongside recycling loads.
At area materials recovery facilities, the bags are separated by line workers and sent to alternative sites. According to a 2016 Dow press release, the Omaha material was at that time being sent to Systech Environmental Corporation, which converted the plastic packaging to a solid fuel burned at a cement kiln.
At least some Omaha material now goes to the Salt Lake City facility of pyrolysis startup Renewology, according to Renewlogy's website. Renewlogy uses the material to create a diesel fuel. The company also takes in the EnergyBag items collected in Boise.
The Atlanta-area material heads to Nexus Fuels, according to a report from last November in the Marietta (Ga.) Daily Journal. Nexus, located northwest of downtown Atlanta, uses a pyrolysis process to turn plastics to a variety of fuel products.
'You're going to need waste-to-fuel'
Some recycling and environmental groups have noted the EnergyBag initiative could be detrimental to human health and the viability of recycling programs moving forward.
A 2017 report from Global Alliance for Incinerator Alternatives (GAIA) noted that expansion of EnergyBag would "[spread] the dangerous notion that production and consumption of non-recyclable plastics is acceptable if they can just be sent to a cement kiln or other incinerating facility to be burned."
A GAIA press release at that time also quoted Bob Gedert, who was president of the National Recycling Coalition, as saying the group did not consider the EnergyBag process "recycling."
EnergyBag detractors also note that by removing some plastics from the stream, stakeholders may be hindering efforts to develop mechanical recycling solutions and non-energy markets.
In Boise, the program has come on-line at the same time the city has significantly cut back on the types of plastics it allows in the traditional curbside program.
But Lowry of Dow argued EnergyBag is designed to help boost recycling as a whole.
"You've got to collect [material] first, so putting a collection program in is not a bad thing, regardless of where the material goes," she said. "Now what end markets you choose to put it in – that can be evolved over time.
"Secondly, I personally believe you're going to need waste-to-fuel as a viable option," she continued. "You are going to need all of these options when we're talking about trying to solve plastics ending up in the environment. The final goal is to make plastics completely circular, but I think we need all options."
Look for a full Q&A with Haley Lowry of Dow in the Spring 2019 print edition of Plastics Recycling Update. Not a subscriber? Get signed up for the quarterly publication for free today.
Photo courtesy of Dow.
More stories about challenging materials