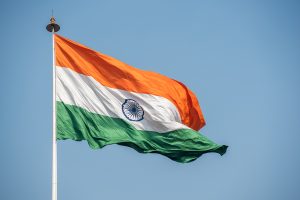 News about India's upcoming scrap plastics ban attracted readers' clicks last month, along with stories about virgin plastics manufacturers, flexible packaging recycling startups and more.
The list below shows our top stories published in March in terms of unique page views.
1 | India to end plastic scrap imports
The Indian government says it will ban scrap plastic imports, a move that threatens to further disrupt the U.S. recycling industry by closing a growing market.
2 | Petrochem giants open up on 'plastics waste problem'
Executives from large resin makers say circular economy principles are key to their companies' long-term viability. Putting such a strategy into action will be no easy task, however.
3 | Flexible packaging recycling? These firms offer hope
Recently announced finalists in the FlexPack Recovery Challenge use a variety of recycling technologies – both mechanical and chemical – to recover an often-landfilled material.
4 | Processor expands to meet growing recycled film demand
A North American post-consumer plastics reclaimer is expanding to process additional curbside-grade film, a move the company attributes to rising demand among end users.
5 | Bridging the U.S.-China gap to boost plastics recycling
Although the recycling relationship between the U.S. and China was hampered by scrap material restrictions, an expert says companies in both countries can help each other.
Photo credit: Tukaram.Karve/Shutterstock