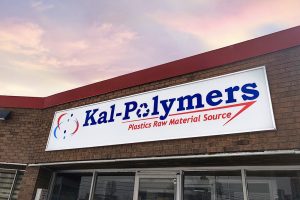 Eyeing material from manufacturers in the Southeastern United States, Ontario-based Kal-Polymers has purchased a recycling and compounding operation in Georgia.
Kal-Polymers, which has focused on post-industrial plastics for over 25 years in Canada, will take ownership of Sable Polymer Solutions on March 11. According to its website, Sable has been run by investment group Ecoark Holdings since 2016.
Sable's name will change to Kal-Polymers America's.
According to Gobi Saha, president of Kal-Polymers, the Sable facility has been processing 20 million pounds of material annually, but the Kal-Polymers team believes it can ramp the operation up to 40 million pounds a year, primarily through improving existing equipment and adding new machinery.
New compounding lines will be a key component of the plan, Saha said.
He added the U.S. plant will be geared toward recycling three resins: PP, thermoplastic elastomer (TPE) and thermoplastic olefin (TPO). Those materials will be recovered from packaging, carpet and auto-part molding manufacturers that exist in the Southeast U.S.
"Those things are all around the facility," Saha said. "There is plenty of raw material."
Kal-Polymers was founded by Saha in 1992 and operates a facility in Mississauga, Ontario, processing 50 million pounds per year. The company handles a wide variety of resins and has grinding, blending, pelletizing and compounding capabilities.
As the Ontario operation grew in recent years, company leaders began hearing "tremendous response from our customer base wanting something in the south," Saha noted.
According to the Sable website, the Georgia operation currently offers shredding, pelletizing and compounding services. The company sells PP pellets.
Photo courtesy of Kal-Polymers.
More stories about markets