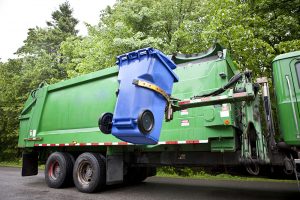 Chinese import restrictions and their ripple effects cut into recycling revenues for North America's largest hauling companies, financial filings show.
The largest garbage and recycling companies in North America all experienced steep drops in their recycling businesses, largely because of falling commodity prices. In calls with investors, executives often cited lower prices for recovered cardboard and paper as driving the decline. That's because those materials make up the bulk of weight handled by the companies.
But the publicly traded corporations also handle large amounts of plastic, generating bales sold downstream for further processing. For example, Waste Management handled 443,040 tons of scrap plastic in 2017, or more than 886 million pounds. Still, that was less than 3 percent of the recyclables it handled.
The following are 2018 recycling revenues for the largest five companies, from largest to smallest:
Waste Management: $1.29 billion, down 10 percent from 2017.
Republic Services: $298 million, down 5 percent.
Waste Connections: $93 million, down 43 percent.
Casella Waste Systems: $42 million, down 32 percent.
Advanced Disposal Services: $18 million, down 45 percent.
(An accounting change was responsible for a portion of the decrease in the 2018 revenue numbers. Starting last year, recycling rebates paid to customers were subtracted from revenues; in the 2017 numbers, they had been added to operating expenses. The Republic change above reflects an apples-to-apples, year-over-year comparison, but the Waste Management, Advanced and Casella percentages do not. It's unclear whether Waste Connections was affected by the accounting change).
All of the companies have also worked to protect themselves from commodity price risks by renegotiating contracts with customers and charging recycling fees.
In addition, at Waste Management's recent sustainability forum, company leaders said its relationships with domestic plastics reclaimers have helped it weather the tough exports markets brought about by China's National Sword campaign. One of the reclaimers buying Waste Management's plastic bales was KW Plastics.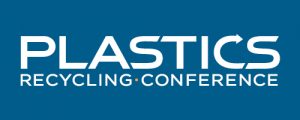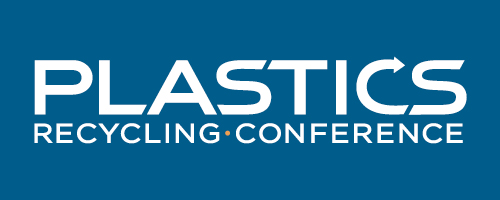 Learn more in person
A session at the 2019 Plastics Recycling Conference and Trade Show will explore how companies that collect and sort scrap plastics are working to capture packaging and improve bale quality. The event is taking place March 11-13 at the Gaylord National near Washington, D.C. Go to the conference website to learn more and register.
Photo credit: Paul Vasarhelyi/Shutterstock
More stories about markets