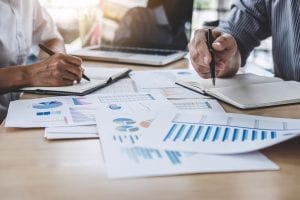 Trex, a major consumer of recovered PE film, continued to report record revenues and profits in the third quarter.
The Winchester, Va.-based company experienced net sales of $166 million in the third quarter, up 19 percent year over year. The company's net income in the third quarter, $29 million, was up 47 percent year over year.
The company produces a range of composite decking and railing products that use recycled PE and recovered wood fiber. It buys hundreds of millions of pounds of recovered PE each year.
As the publicly traded company has noted before, lower recycled PE costs have helped it boost profit margins. The lower costs aren't necessarily a result of depressed markets for the recovered commodity, however.
"It's not as much from just pure negotiation of lower priced material," Bryan Fairbanks, Trex chief financial officer, told analysts on an Oct. 29 conference call. "It's going out and finding different sources of material that may not necessarily be in the recycling stream and through our technology the know-how to be able to introduce it into our systems."
That was the same message company executives delivered after the second and first quarters. Trex also enjoyed record profits during each of those quarters.
During the call, company CEO Jim Cline noted the company is undergoing a production line improvement project that will increase throughput at the Winchester facility by over 20 percent in 2019.
Photo credit: Freedomz/Shutterstock

More stories about brand owners