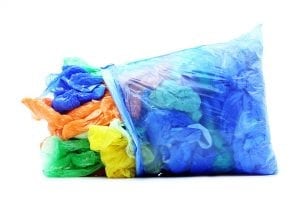 Low-cost recovered PE film continues to drive record profits for Trex, which uses hundreds of millions of pounds of the plastic in its composite lumber products each year.
The Winchester, Va. firm reported record sales of nearly $207 million during the second quarter, up 31 percent year over year. Net income came in at $42.8 million, up 49 percent year over year. (A portion of the increase was the result of the mid-2017 acquisition of Trex's commercial products segment. Had the early-2017 numbers theoretically included the additional revenue from this new business segment, company sales would have been up about 20 percent and net income up 50 percent.)
Trex's main decking products are made up of a blend of reclaimed wood fibers and recycled PE film. Trex is the one of the largest users of recovered film in the country, purchasing 370 million pounds last year.
During the second quarter, the company enjoyed a higher year-over-year profit margin for its residential products. The improvement was driven by plant cost-reduction initiatives, lower-cost recycled materials and increased capacity utilization, according to Trex's quarterly financial filing.
During a July 30 call with investment analysts, chief financial officer Bryan Fairbanks said the pricing benefit isn't a result of lower prices for Trex's existing PE film feedstock as much as it's because company sourcing and R&D teams are finding cheaper streams of plastic.
That was the same message executives delivered in May, when they reported their first quarter financial results.
Photo credit: Pavel Kubarkov/Shutterstock

More stories about brand owners