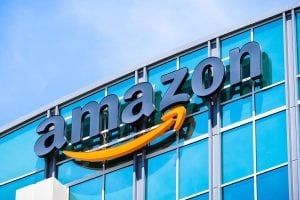 The world's largest e-commerce company will pay $1.5 million to settle allegations it broke California law on the marketing of plastics as "biodegradable" or "compostable."
Amazon.com reached a settlement with 23 district attorneys in the Golden State over the company's sales of plastic products labeled "biodegradable" or "compostable." The settlement comes after a similar case earlier this year against Costco Wholesale and enforcement against Walmart in early 2017.
California law prohibits the sale of plastic products labeled "biodegradable," "degradable" or using other language implying they break down in a landfill or other environment. They may be labeled "compostable" only if they meet established standards for compostability in commercial systems.
According to an Aug. 1 press release, Amazon immediately took steps to stop sales of the products in question after it was contacted by prosecutors. The company also worked to refine its process to ensure compliance and reach a resolution to the case. The Mercury News published a statement from Amazon saying the company has been in compliance with California's law for several years now.
As part of the legal settlement, Amazon will pay $1.5 million in civil penalties and investigative costs. In addition, it will provide $50,000 to the state Department of Resources Recycling and Recovery (CalRecycle) to fund the testing of products advertised to consumers as compostable or degradable.
Earlier this year, California district attorneys reached settlements with Costco Wholesale and JBR, a California coffee company that does business as San Francisco Bay Gourmet Coffee and Rogers Family Company. In that case, the products at issue were coffee pods and pod bags marketed as "97 percent biodegradable" and "biodegradable." Also, the pods were marketed as compostable when they hadn't met approved compostability standards, according to a March 19 press release. The companies agreed to jointly pay $500,000 in penalties and costs.
In Feb. 2017, Plastics Recycling Update covered a $1 million settlement with Walmart over similar alleged violations of California's law.
Photo credit: Sundry Photography/Shutterstock
More stories about courts/lawsuits