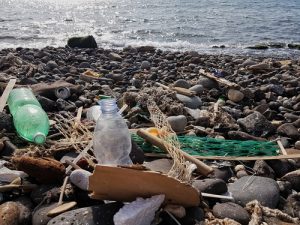 An initiative from Closed Loop Partners will focus on putting money behind companies, technologies and infrastructure to address plastic marine debris.
Circulate Capital has been launched by Closed Loop Partners and the Ocean Conservancy. Funded by major brand owners, Closed Loop Partners makes investments to boost recycling and help stimulate a circular economy. Nonprofit group Ocean Conservancy advocates for protecting the world's oceans.
Circulate Capital will be led by Rob Kaplan, co-founder of Closed Loop Partners. He'll transition away from his role as managing director of Closed Loop Partners to become CEO of Circulate Capital.  The firm will focus its investments on South and Southeast Asia, according to a press release.
"Scientists estimate that more than half of the 8 million metric tons of plastic that flow into the ocean every year come from developing countries in the region where waste management has lagged behind rapid economic growth," the release states.
Circulate Capital has issued a request for proposals (RFP). Its first investments are expected in early 2019.
The firm came out of the Closed Loop Ocean project, which was first announced last year. Seed money came from the founding partners, Closed Loop Partners and the Ocean Conservancy, as well as the major companies and associations that make up the Closed Loop Partners Ocean steering committee. Circulate Capital will operate as a separate organization with its own staff.
Photo credit: parisi/Shutterstock
More stories about marine debris