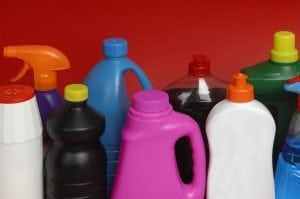 The Closed Loop Fund will provide millions of dollars to help scale up a PP recycling technology in Ohio.
The organization, which finances recycling infrastructure projects, announced a $3 million loan to PureCycle Technologies. The investment comes nearly a year after PureCycle broke ground on a recycling facility in Ironton, Ohio.
A new company, PureCycle is commercializing a PP recycling and purification technology developed and licensed by Procter & Gamble (P&G).
"Our (consumer packaged goods) partners want post-consumer recycled PP, but we need technologies like PureCycle's to ensure enough material is available at the specifications brands need. We anticipate significant market opportunity for PureCycle," Ron Gonen, CEO of Closed Loop Fund, stated in a press release. Funded by major brand owners, Closed Loop Fund was founded in 2014 with a goal of investing $100 million by 2020.
The technology is described as a mechanical recycling process that involves purifying colored and contaminated PP in multiple steps. According to PureCycle, it can generate recycled PP with virgin-like properties. Although it is starting with a smaller scale evaluation unit, PureCycle is planning a facility capable of processing 100 million pounds per year.
Plastics Recycling Update took a closer look at the company and technology in July 2017, when the project broke ground.
"This is a case where a hundred-billion-dollar industry required new technology to meet a compelling, unmet need," Mike Otworth, CEO of PureCycle Technologies, stated in the release. "Until now, recycled PP had limited applications. We're single-handedly removing those limitations and giving companies the choice to use more sustainable, recycled resins."
For its part, P&G has emphasized several times how important the project is to opening up the supply of recycled PP for its use.
"P&G has been using recycled plastic in our packaging since the late 1980s, but our use of recycled PP has been limited due to a lack of availability of high-quality material," the company's 2017 citizenship report states. "We needed a solution, so one of our scientists invented a technology to remove the color, odor and contaminants from recycled PP. We are scaling up this innovation with PureCycle Technologies and look for it to unlock the potential for billions of pounds of high-quality recycled PP to replace virgin materials for P&G and many other companies."
Photo credit: Josep Curto/Shutterstock
More stories about PP