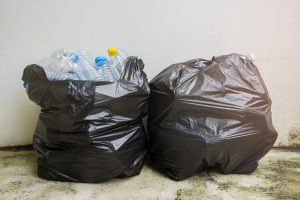 The group that runs Oregon's container deposit program announced it will donate unredeemed deposit money to charitable purposes if the redemption rate for containers drops below 80 percent.
The Oregon Beverage Recycling Cooperative (OBRC) manages almost all containers redeemed through the state's deposit program. OBRC uses the value of unredeemed containers to help fund the collection and recycling of bottles and cans. But last week, the group announced a new initiative called the BottleDrop Fund.
"Any time the redemption rate drops below 80 percent, the target set by the Oregon Legislature, OBRC and the beverage industry will donate the extra value of unredeemed deposits above the cost of running the cooperative to the BottleDrop Fund at The Oregon Community Foundation," according to OBRC's announcement. "The BottleDrop Fund will then make charitable grants to nonprofits around Oregon for litter and waste reduction, environmental conservation and education, job training for low-income Oregonians, and other partnerships that solve community problems in the spirit of the Bottle Bill."
Oregon's bottle deposit program, the first to launch in the U.S., has seen substantial changes in recent years. In 2017, the deposit increased from 5 cents to 10 cents. A bill passed by the legislature in 2011 called for the doubling of the deposit if the bottle and can recycling rate came in below 80 percent for two years in a row. That happened in 2014 and 2015, when the rates were 68.3 percent and 64.5 percent.
The bill also directed that new beverage types be added to the program. As a result, starting this year, juices, teas, coffees, sport drinks and others were added. The vast majority of those new beverages are packaged in plastic bottles.
Around the state, OBRC has been installing standalone, staffed redemption centers, called BottleDrop centers, that incorporate new reverse vending machine technologies. The 2011 law authorized the creation of the BottleDrop centers and allowed retailers near the centers to stop redeeming containers.
OBRC said it has been working to encourage returns by launching a bulk drop-off program, mobile app and matching donation program for charities. "Despite these efforts, bottle return rates could fall for a period, leaving more unredeemed deposits in the system than would be needed," according to the statement. "That's why we created the BottleDrop Fund."
OBRC expects to release details on grant guidelines and eligibility requirements later this year.
Photo credit: Nokwan007/Shutterstock
More stories about container deposits