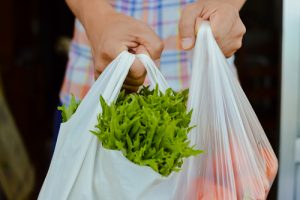 Two recently released reports provide snapshots of film and non-bottle rigid plastics recycling. The material types have seen collection gains but processing challenges.
Research group More Recycling authored the latest editions of the annual reports on behalf of the American Chemistry Council (ACC).
Although the studies, which cover 2016, note that film and rigids each saw collection increases of well over 100 million pounds, they also describe significant barriers, including a "perfect storm brewing" for one stream.
Film facts
The plastic film study found at least 1.3 billion pounds of post-consumer film, including bags and wraps, were collected for recycling during the 2016 calendar year. That was an increase of 10 percent over the previous year. From 2014 to 2015, it grew 3 percent.
The annual report hasn't charted a jump in collection that large since 2006.
In addition to collection, film purchases were also on the rise. U.S. and Canadian reclaimer purchases were up 7 percent, with exports up 13 percent. But despite that growth, domestic processing did not keep pace. Domestic reclaimers utilized about 59 percent of the available 1 billion pounds of film reclamation capacity in the U.S., which was 10 percent less than was used in 2015.
Looking at domestic markets by film type, the report found the U.S. is "not well-positioned to process all the material that gets collected." Despite a growing market for film generated in commercial settings, such as clear PE film, there has been "little market development" for post-consumer bag film and curbside MRF film.
The report recommends market development and infrastructure expansion, as well as recycling education and design for recyclability, as key steps to boost the domestic film recovery and processing landscape.
'Perfect storm' in rigid plastics
Collection of non-bottle rigids grew by 10.6 percent in 2016, hitting a new high of nearly 1.46 billion pounds. U.S. and Canadian processors purchased nearly 16 percent more of the materials; export volumes, on the other hand, fell slightly.
The report found the U.S. and Canada had a combined capacity to process 1.3 billion pounds of rigids. A utilization figure was not included.
Overall, More Recycling said 2016 was marked by significant challenges. It was "another volatile year in terms of pricing for rigid plastics," the report states. "Upward spikes in pricing occurred, but most scrap plastic commodities endured lower prices."
Collection has increased, but a changing product stream has introduced new recycling challenges, such as lightweighting. MRFs are processing a more complex stream and don't necessarily have the sorting ability to extract value from mixed rigids. Instead of more plastic recovery facilities (PRFs) or secondary MRFs, which could help address the changes, "there has been a decline in the number of facilities equipped to sort mixed-rigid bales," the report states.
Market challenges lingering from China's Green Fence combined with low virgin resin pricing in 2016 dealt a blow to plastics recovery. More Recycling also pointed out that the 2016 challenges don't even take into account 2017 and China's new restrictions, which have further strained the system.
"Given the insufficient infrastructure necessary to handle the growing recycling stream, there will likely be a much greater amount of plastic running off the MRF lines into the residue pile as MRFs focus on improving the quality of fiber (i.e., paper and cardboard) streams, given the high proportion of fiber compared to plastic," the report states.
More Recycling also noted that the 2015 report, which initially found a 3.5 percent decline in rigids collection, has been updated with subsequent information that instead indicates 3 percent growth in collection that year.
Photo credit: GLRL/Shutterstock
More stories about challenging materials