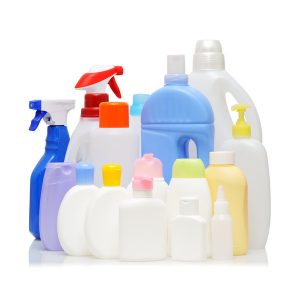 Plastic film recycling reached a new high in 2015, but less rigid plastic was recycled than in years prior, according to the American Chemistry Council. The group released two market reports at the Plastics Recycling 2017 conference this week.
The reports, based on a survey of U.S. reclaimers conducted by More Recycling, found global factors are weighing down the rigid plastics industry, while films are one of the fastest growing areas of plastics recycling. More Recycling was until recently known as Moore Recycling Associates.
Researchers noted the data provide minimum figures for 2015, since some reclaimers did not participate in the studies and their recycling figures are not included. Responses by reclaimers who did not provide information during previous years should also be taken into account as potentially skewing the data, according to the report.
Film continues growing trend
The total volume of U.S. film recycled grew to nearly 1.2 billion pounds during 2015, about 34 million pounds more than the year prior. That was a growth of about 3 percent. It was the 11th straight year of increases since the ACC began commissioning the annual reports in 2005.
Clear polyethylene film continued to make up a vast majority of film recycled, at 610 million pounds, or nearly 51 percent in 2015. Mixed color PE film was next in line, with about 235 million pounds recycled.
Post-consumer plastic bags and wrap collected through retail programs fell to 194 million pounds, a 12 percent drop from 2014.
Of the total 1.2 billion pounds, about 48 percent was processed for recycling in the U.S. and Canada, while the remainder was exported. That means the portion processed domestically increased by about 11 percent over previous years, and the share exported fell 4 percent, according to the report.
Steve Russell, vice president of ACC's plastics division, attributed the sustained growth to the support of plastics manufacturers for recycling, as well as ACC's Wrap Recycling Action Program (WRAP). Russell said the ACC expects the growth to continue.
Still, the outlook is not all rosy for film. Growth in film recovery requires strong end-market development and commodity prices are working against those efforts.
"Low virgin resin prices, which are expected to continue given the expansion in production capacity for virgin resin, will likely dampen the film reclamation industry," More Recycling wrote.
Queried about 2015 as compared with previous years, most respondent reclaimers described "a more challenging environment in 2015 for their products, diminishing value gap between post-consumer and virgin resin, and general volatility in the market due to struggles with crude oil, virgin resin, and the global economy."
Slight slump in rigids recycling
Rigid plastics recycling fell compared with 2014, although it has grown exponentially over the long run. This category does not include drink bottles but does include other food containers, caps and lids, tubs, cups, bulky items and commercial scrap items, among other items.
Overall, about 45 million fewer pounds of these plastics were recovered for recycling than the year prior, representing a roughly 3.5 percent fall to 1.24 billion pounds.
A drop of 60 million pounds in exports led to the overall decline, as the modest 16 million pound increase in domestic purchases was not enough to offset the export trend. Similar to the film trend, the More Recycling report pointed to the general decline in commodity values and downward pressure from cheaper virgin plastics as factors influencing the overall rigids decrease.
The report shows a decline in exports of segregated rigid plastic bales, as well as mixed bales. Domestic mixed bale processing fell slightly, ending a trend of annual increases since at least 2011. The report's authors wrote they anticipate mixed-bale purchases will continue to decrease, due to market pressure making the costlier processing less attractive. Recycling companies had more luck selling clean, single-resin bales that were less costly for reclaimers to process, according to the report.
But the overall rigid plastics recycling trend remains positive: Since the ACC began tracking rigids in 2007, the industry has seen 280 percent growth in the amount recycled. The relatively slight drop from 2014 to 2015 is a stark contrast from the 2013 to 2014 growth, when rigid plastics recycling jumped 276 million pounds.