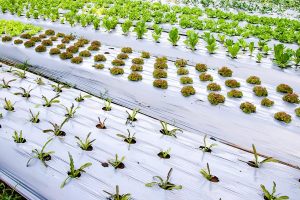 An Arkansas-based plastics reclaimer and manufacturer is furthering its growth on the West Coast with the acquisition of two California companies.
Delta Plastics, a significant player in agricultural plastics recycling, has acquired two related companies, Los Angeles-based Command Packaging and Salinas, Calif.-based Encore Recycling.
Delta Plastics, of Little Rock, Ark., makes agricultural tubing and recycled-plastic can liners. Revolution Plastics, the post-consumer plastics acquisition arm of Delta Plastics, provides free collection of ag plastics from Upper Midwest and California farms. It sends the material to a company recycling operation in Stuttgart, Ark. Recycled plastic is then sent to Little Rock, where it's blow-molded into film products.
With its new acquisitions, Delta Plastics picks up a reusable carryout bag maker, Command Packaging, and its subsidiary PE film reclaimer, Encore Recycling. The acquisitions were effective Jan. 30, according to a press release.
Revolution Plastics already collects more than 20 million pounds a year from more than 400 locations in California. Recently, the California Department of Resources Recycling and Recovery (CalRecycle) awarded it a $3 million grant to build a processing facility in the state.
California law is driving the market in favor of Command Packaging, which makes thicker, reusable plastic bags. Passed by the legislature in 2014 and upheld by voters in 2016, Senate Bill 270 bans stores from giving out thin single-use bags at checkout but allows the sale of reusable plastic bags. The law also requires the use of recycled plastic in reusable bags. Command Packaging testified in favor of the bill to lawmakers and donated $5,000 to the campaign to persuade voters to uphold the law, state records show.
"As leading consumer brand initiatives and government regulations such as California's SB270 bag law requiring post-consumer resin continues to grow, demand for high-quality sustainable plastic packaging is increasing," Pete Grande, CEO of Command Packaging and Encore Recycling, stated in the press release. "It became obvious we needed a growth partner to accelerate our expansion and meet the growing demands of the markets we serve."
In 2017, Delta Plastics also acquired industrial plastic sheeting and bag manufacturer Rodeo Plastics of Mesquite, Texas. Grande noted that, because of the acquisition, Command Packaging's bag can now be made in Arkansas, California and Texas.
In the release, Delta Plastics' CEO, Sean Whiteley, also noted the acquisition allows Delta to manufacture its products in California. "With Delta's extensive collection capabilities, within weeks we can begin recycling millions more pounds of plastic otherwise destined for landfills," he stated.
Command Packaging will continue to operate as an independent business unit, but Encore Recycling will be integrated into Delta Plastics' recycling business unit.
Photo credit: Cbenjasuwan/Shutterstock
More stories about agricultural plastics