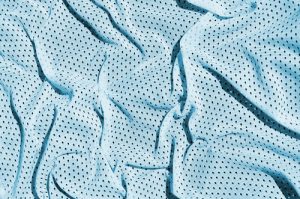 When it comes to recovering polyester from textiles, chemical recycling technologies might just be what the reclaimer ordered, a new report suggests.
An analysis by nonprofit group GreenBlue looks at how emerging chemical recycling technologies can tackle the difficult-to-recycle PET in clothing, carpet, commercial-use textiles and office furniture. The study was sponsored by clothing company Patagonia and office furniture company Steelcase.
The report notes that chemical recycling technologies, which chemically break down and transform plastic, can enable recycling into higher-value applications. In its analysis, GreenBlue looked at five startup companies using different technologies:
Carbios, a French company using enzymes to depolymerize PET into its monomers.
Gr3n, a Swiss company using microwaves to accelerate the depolymerization of PET.
Loop Industries, a Montreal company using a heatless, pressureless depolymerization process.
Resinate Materials Group, a Plymouth, Mich. company using glycolysis to digest PET into oligomers to manufacture high-performance polyols, which are used in coatings, adhesives, sealants, elastomers, foams and lubricants.
Worn Again, a U.K. company using a dissolution process to separate PET and cotton in blended fabrics so both materials can be recycled.
The report notes that, in the past, chemical recycling technologies for PET have struggled to become commercially viable because of high capital and operating costs compared to mechanical recycling, lack of sufficient feedstock volumes to achieve economies of scale and low prices for virgin materials.
"The new chemical recycling technologies evaluated in this report have the potential to operate more efficiently as a distributed network of small-scale facilities near sources of PET feedstock," according to the document. "Additionally, many of the new technologies require relatively little energy inputs, potentially reducing operating costs. Some of the technologies can be co-located with PET resin manufacturers, and other recyclers have created partnerships with bottle and fiber manufacturers looking for high quality recycled PET resin. Both of these strategies can help assure a market for recycled outputs from chemical recycling facilities."
More stories about PET