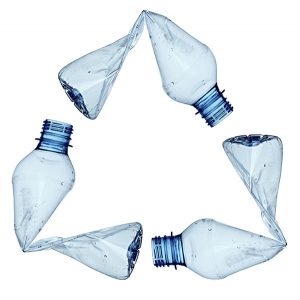 In times dominated by political divide, materials recovery is one area that has bipartisan support — at least on America Recycles Day.
This year marks the 20th iteration of America Recycles Day, and groups, companies and communities are all articulating their support in different ways.
And the enthusiasm extends to the White House. The Trump administration today released a statement touting the increase in the U.S. national recycling rate, which has grown from 7 percent in 1960 to over 34 percent in 2014.
The administration also tied materials recovery to Trump's economy-focused efforts.
"By reusing and recycling, individuals and communities across our country can do their part to keep our lands beautiful, while also growing American jobs and strengthening our economy," the statement noted. "Together, we will unleash American manufacturing and inspire even greater American ingenuity."
Scott Pruitt, administrator of the U.S. EPA, also offered recycling support in a statement.
"We encourage all Americans to recycle more today and every day," Pruitt stated. "Reusing, and recycling can help you, your community, and the environment by saving money, energy, and natural resources."
Words of enthusiasm from the White House this time of year are nothing new. President Obama made similar statements on or around Nov. 15 each year during the two terms he held the presidency.
However, moving from proclamation to actual signed legislation has been hard.
A bill from Rep. Keith Ellison, D-Minn., introduced earlier this year would make up to $100 million in federal funding available to communities looking to pursue materials recovery and waste reduction efforts. Supporters held a hearing on the legislation last week, but it has been stuck in a House of Representatives committee since February. And an earlier version of the bill died in 2015.
More stories about industry groups