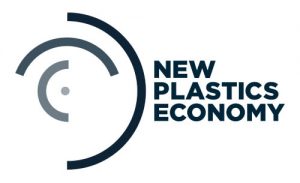 Top manufacturers, recycling stakeholders and environmental organizations want to ban oxo-degradable plastic packaging because they don't believe it actually prevents pollution.
In a statement issued by the Ellen MacArthur Foundation's New Plastics Economy initiative, 150 organizations blast plastics containing oxo-degradable additives as being at odds with principles of the circular economy. They also question the claimed environmental benefits, and say the plastics should be banned from the market until more testing is conducted.
"Oxo-degradable plastic packaging is not a solution to soil or marine pollution – on the contrary, it contributes to microplastic pollution and poses an environmental risk," according to the statement. It was signed by major brand owners, recycling companies, environmental groups and industry associations.
The additives are introduced to plastics to speed up decomposition in the natural environment. They are billed as a way to mitigate damage from plastics that leak into the natural environment. The Oxo-biodegradable Plastics Association (OPA) says the additives cause the plastics to quickly break down into a harmless food source when in the natural environment but do not damage post-consumer resin quality when recycled alongside conventional plastics. OPA also differentiates its members' products, which they refer to as oxo-biodegradable technologies, from bio-derived compostable plastics, which break down in industrial composting facilities.
The recent statement from opponents contradicts many of OPA's assertions.
"A significant body of evidence indicates that oxo-degradable plastics simply fragment into small pieces, including microplastics, with the entire process of biodegradation into naturally occurring molecules requiring timescales often (far) in excess of those claimed by their manufacturers," according to the statement. "The contribution of these plastics to microplastic pollution poses an environmental risk, particularly in the ocean. Furthermore, oxo-degradable plastics are not suited for effective long-term reuse, recycling at scale or composting."
The plastics do not align with current industry efforts toward materials use and management, opponents said.
"In summary, the evidence to date suggests that oxo-degradable plastic packaging goes against two core principles of the circular economy: designing out waste and pollution; and keeping products and materials in high-value use," the group wrote.
More stories about challenging materials