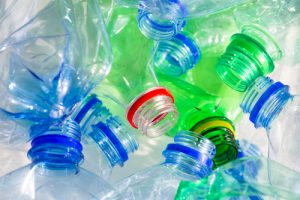 PET depolymerization company Loop Industries has agreed to purchase a 150,000-square-foot site for its first manufacturing facility.
The Terrebonne, Quebec-headquartered company uses a heatless, pressureless process to break down PET into its components, which can then be used to make new plastic. The process can handle colored and opaque PET and polyester that's difficult to recover, such as fibers used in textiles.
In an Oct. 3 filing with U.S. Securities and Exchange Commission, the company disclosed a deal to buy the property from Veolia Es Canada Industrial Services for $1.2 million Canadian dollars. Veolia is a France-headquartered multinational utilities company.
Loop followed up with an Oct. 4 press release stating the Montreal site will be its first manufacturing facility.
"Over the past 18 months we have successfully operated our pilot plant and in the process, we were able to significantly improve and optimize our patented depolymerization process," Daniel Solomita, Loop Industries' founder and CEO, stated in the release. "The acquisition of this site and the building of our first commercial scale plant is a tremendous first step towards the expansion of Loop Industries' technology."
The facility is anticipated to have a total processing capacity of 53 million pounds per year. The purified terephthalic acid (PTA) and monoethylene glycol (MEG) it generates will be used to make Loop-branded PET resin. The resin is expected to be commercially available in early 2019.
"The Company has sourced several streams of waste PET/polyester plastic feedstocks as well as identified potential customers who have indicated that they will purchase the production from this new facility," according to the release.
The purchase offer is conditioned on zoning acceptance by the City of Montreal East. The deal includes a press filter and wastewater biological treatment unit on site. Completion of Loop's manufacturing facility is scheduled for late 2018.
To receive the latest news and analysis about plastics recycling technologies, sign up now for our free monthly Plastics Recycling Update: Technology Edition e-newsletter.
More stories about technology