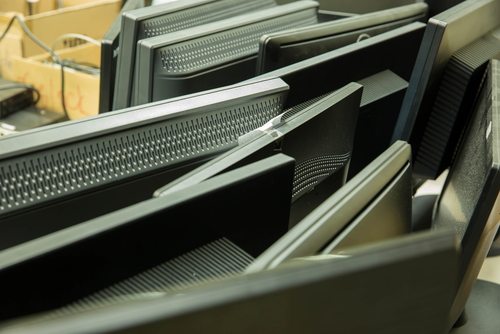 An initiative in Europe will work to overcome obstacles to the closed-loop recycling of plastics from electronics and appliances.
The Post-Consumer High-tech Recycled Polymers for a Circular Economy (PolyCE) project will undertake various activities to strengthen the recovery of plastics from waste electrical and electronic equipment (WEEE). While still a negative or negligible value for many electronics recycling companies, e-plastics make up a substantial portion of the composition of the end-of-life stream.
"Although there are individual efforts to improve the collection and recycling of WEEE plastics, the plastics value chain is still too fragmented and WEEE recycled plastics seem unattractive material for the end-user," according to a project summary. "To shift towards circular economy a systematic transformation is required, involving all actors in the value chain and encompassing the entire lifecycle of plastic materials."
PolyCE will create a harmonized set of technical requirements addressing the entire value chain. It will create a recycled e-plastics grading system, with recovered plastics getting a grade based on their material properties and which final applications they're suitable for. At the same time, electronics companies partnering in the project will demonstrate the technical and economic feasibility, as well as environmental benefits, of using recovered e-plastics. PolyCE will provide guidelines for designing electronics and appliances with recycled plastics.
To scale up the project, PolyCE will support European Union-wide awareness campaigns and work to involve cities and their procurement initiatives, according to the project summary.
Participating in the project are 20 government, nonprofit and for-profit organizations from nearly a dozen countries. Coordinated by the German research institute Fraunhofer-Gesellschaft, PolyCE has a total budget of 9.45 million euros (about $11.12 million). The European Union is funding 88 percent of the cost.
UL Environment recently announced it has been selected to join the project based on its past work on incorporating recovered e-plastics in the Dell OptiPlex computer.
More stories about research