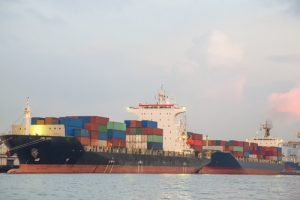 Trade and technology stories grabbed our readers' interest in July, particularly China's announcement of a ban on recovered plastics imports.
The list below shows our top stories last month in terms of unique page views.
1 | China says it will ban imports of key recovered plastics
Chinese authorities have announced the country will prohibit recycled PET, PE, PVC and PS from being imported by the end of 2017. One U.S. group said that action would have a "devastating impact" on the wider recycling sector.
2 | Polypropylene recycling venture launches $120 million project
An innovation developed by Procter & Gamble to bolster polypropylene recovery is being put into action, with construction of an Ohio facility beginning in July.
3 | WM and other plastic exporters react to China's ban
U.S. recycling leaders who are closely tied to export markets say China's proposed import prohibition on recovered plastic and other materials could drive changes all the way back to the curb.
4 | Recycling-friendly container labels grab attention
An international packaging producer has won an award for directly printing onto containers, eliminating the need for separate labels, liners and adhesives.
5 | New inspections further slow Chinese scrap plastic imports
Demand for recovered commodities sent to China may further diminish as another round of import inspections threatens to slow or shutter Chinese processors.