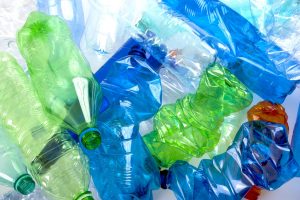 A French company developing an enzymatic depolymerization process for PET has signed a deal to bring its technology from the lab to a pilot-scale facility.
Carbios announced it signed a contract with TechnipFMC, a U.K.-headquartered company involved in the oil and gas extraction and processing sector. In a press release, TechnipFMC is described as also being involved in bio-sourced industries.
Plastics Recycling Update has previously written about Carbios, which uses patented enzymes to break down PET into their monomers, terephthalic acid and ethylene glycol, which can then be used to make new PET. The approach is described by the company as "bio-recycling" (the enzymes are derived from bacteria), and it can be used to tackle challenging materials such as colored PET and polyester in textiles.
While Carbios' PET process is unique, other firms are working to advance depolymerization technologies for challenging PET streams. One of those is Quebec-based Loop Industries (see related story).
The contract between Carbios and TechnipFMC will have TechnipFMC assisting in the scaling-up of the enzymatic depolymerization technology. TechnipFMC will lend its industrial know-how in bioprocess engineering. Its German affiliate, Technip Zimmer, will share its expertise in PET polymerization technologies, according to the press release.
"We have gained a solid experience in process engineering and we are very enthusiastic at the idea to assist Carbios in shaping the industrialization of this innovation," Alain François, general manager of TechnipFMC's operating center in Lyon, France, stated in the press release. "It's a premiere in the world of green chemistry to which we can bring our expertise and know-how in the fields of process industrialization, engineering and project management."
More stories about technology