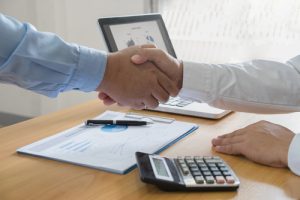 MBA Polymers' U.K. and China operations have been sold to a German equity fund, and the plastics reclaimer's Austrian branch has been bought out by its longtime co-owner.
Founded by Mike Biddle in California 25 years ago, MBA Polymers has grown to operate worldwide and become an innovator in processing challenging plastics. It can process up to 175,000 tons per year.
In mid-June, Elephant Equity purchased all of the shares of MBA Polymers, which owns the U.K. and China processing facilities. The recycling company's new CEO will be Felix-Michael Weber, an entrepreneur and "waste-management specialist with an extensive track record developing new businesses and global expansion," according to a press release.
MBA Polymers will be integrated into the equity firm's other waste management, recycling and engineering operations in Europe and Asia, the buyer said. Elephant Equity said MBA Polymers posted 2016 sales of more than 40 million euros ($45 million).
"Elephant Equity aims to further develop the recycling technology and to establish new plastic production facilities in promising markets," according to a press release. The equity firm has been investing since 2006 and has previously set its sights on the oil and gas, recycling and infrastructure, natural resources and energy sectors.
Meanwhile, MBA Polymers' Austrian arm is a separate entity and was not part of the transfer to Elephant Equity. Instead, MBA Polymers Austria was bought out by the Muller-Guttenbrunn Group (MGG), which is a co-founder and longtime co-owner of the Austrian operation.
When Elephant purchased the wider MBA Polymers company, MGG "took the surprising opportunity to take over the plant in Kematen in full," according to a press release.
Terms of the sales were not disclosed.
Garage to global
Biddle launched MBA Polymers in his garage, moved it into a pilot location in Berkeley, Calif. and expanded the company with a small production plant in Richmond, Calif. It began as a research and development firm, and with help from industry groups evolved into a processor.
In the mid-2000s, the company went global, opening production facilities in Guangzhou, China and Kematen an der Ybbs, Austria. Then, in 2010, the company expanded into the U.K. with a plant in Worksop. Shortly afterward, the company closed its California production facility, leaving no U.S. production operations but vowing to restore and expand U.S. processing in the future. The main research and development arm of the company moved into the U.K. plant.
Biddle stepped down as president in 2014, but has remained involved with the company in a consulting role.
As of 2016, the U.K. operation had an annual processing capacity of 80,000 tons, the Austrian facility 55,000 tons per year and the China plant 40,000 tons per year, according to company figures.
The company has distinguished itself by pushing into non-traditional plastics recycling sectors. Its Austria and China operations were launched to focus specifically on waste electrical and electronic equipment (WEEE) plastics, while the U.K. plant partnered with a metals recycling company to recover plastics from shredded automobiles, as well as home appliances and e-scrap.
Last year, MBA Polymers started the first commercial production of recycled polycarbonate/acrylonitrile butadiene styrene (PC/ABS) at its Austrian location. The company began recovering the raw materials for its PC/ABS pellets from e-scrap and end-of-life appliances. The resulting resins are often sold for use in electronics and automotive manufacturing, the company said at the time.
MBA Polymers has provided data for analyses of e-plastics recycling compared with disposal alternatives.
More stories about processing