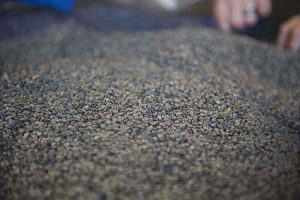 A company creating plastics processing aids from recycled plastics has announced a new line of PP waxes.
Brantford, Ontario-based GreenMantra Technologies has made its Ceranovus brand waxes available in PP. It already produces and sells PE ones.
The waxes can be used to boost extruder throughputs, reduce extruder energy usage and increase dispersion of additives within a plastic, according to the company. Plastics Recycling Update provided details about the Ceranovus waxes in November.
"The versatility of these polypropylene waxes increases our ability to provide customized waxes to our customers," Domenic DiMondo, director of research and business development for GreenMantra, stated in a press release. "We continue to uncover new ways we can provide added value to our customers as we work with these new materials."
DiMondo spoke about his company's technology during a technical track session at the Plastics Recycling Conference in March in New Orleans. The session was organized by Plastics Forming Enterprises (PFE), a New Hampshire-based independent plastics testing and R&D company. PFE had previously conducted extruder trials to test and measure the benefits of the waxes in plastics recycling.
The Ceranovus PP waxes are produced from 100 percent post-industrial scrap or 100 percent post-consumer plastics such as yogurt containers and bottle caps. The waxes can be tailored to specific end-use applications, according to GreenMantra.
Made from post-consumer materials, the series A PP waxes are for applications that are not color specific. The series G PP waxes, on the other hand, are made from post-industrial materials and are for color-sensitive applications.
More stories about technology