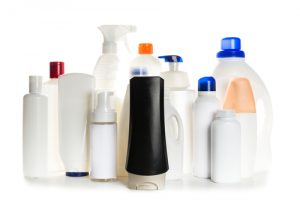 Three years ago, HDPE reclaimer Envision Plastics was acquired by a major packaging producer. Now, that packaging company also has a new owner.
Loews Corp. has completed its acquisition of Consolidated Container Co. (CCC), a manufacturer of rigid plastic packaging in North America. Loews, a diversified company involved in a variety of industries, acquired CCC from Bain Capital Private Equity. The $1.2 billion deal was first announced in April.
Under the CCC umbrella is Envision Plastics, which is headquartered in Reidsville, N.C. and has a second plant in Chino, Calif. CCC acquired Envision and plastics reclaimer Ecoplast Corp. in 2014, citing a growing interest in recycled content in packaging.
Envision is a reclaimer and custom compounder that produces a variety of types of flake and pellet, including food-grade recycled HDPE. It even produces recycled HDPE sourced from marine environments. The company recently announced its goal of sourcing 10 million pounds of plastic over the next two years from areas where the material is at risk of entering marine environments. The recovered HDPE will go into the company's OceanBound Plastic.
The company processes or brokers 250 million pounds per year. It sells into the food and beverage, personal care, consumer healthcare and general purpose industries.
In a Loews acquisition fact sheet, Envision is described as the second-largest HDPE recycling company in North America. CCC and Envision will become part of a new segment called Loews Packaging Group.
More stories about HDPE