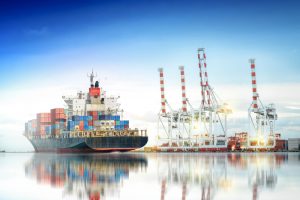 Industry exports last year saw decreases in both tonnage and average price when compared with 2015 totals.
U.S. export data for December 2016 recently became available, offering the opportunity for full-year analysis.
In 2016, 4.27 billion pounds of scrap plastics were sent to foreign markets. That was a drop of 5.4 percent from the 2015 total. Meanwhile, at 17.08 cents per pound, the average price for exported scrap plastic was down 5.1 percent from its 2015 standing.
The December figures do show that exports ended 2016 on a high note, however. During that month, scrap plastic exports totaled 367.26 million pounds, a boost of 1.6 percent from November 2016 export levels. It was the highest monthly export total since August.
Compared with December 2015, the monthly volume was up a whopping 20.3 percent.
The weighted price of recovered plastic exports in December was 16.45 cents per pound, representing a gain of 0.7 percent from its November 2016 standing. Compared with the price level from December 2015, the number was also up a hair – by 0.5 percent.