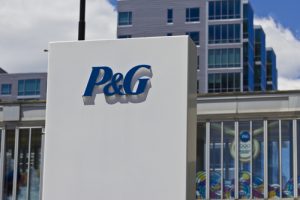 Within two years, nine out of every 10 hair care product bottles sold by Procter & Gamble in Europe will have recycled content, the company recently announced. And some of the Head & Shoulders containers will even sport HDPE recovered from beaches.
"The increased use of PCR (post-consumer resin) across our hair care portfolio of brands demonstrate our continued commitment to driving real change," Virginie Helias, vice president of global sustainability at Procter & Gamble (P&G), stated in a press release. "The Head & Shoulders recyclable shampoo bottle made with beach plastic is a world's first in the hair care category."
P&G, one of the world's largest consumer goods companies, pledged to incorporate 25 percent post-consumer plastic into more than half a billion bottles per year by the end of 2018. That number of bottles equals more than 90 percent of all hair care product bottles sold by P&G in Europe. The effort will require the supply of 2,600 tons of recycled plastic annually.
P&G is pursuing a 2020 goal of doubling its use of post-consumer resin in its plastic packaging. During the 2015-16 fiscal year, P&G used 34,100 metric tons of post-consumer resin across its worldwide operations and various brands.
From beach to bottle
P&G also announced it has launched an effort with partner companies TerraCycle and Suez, a Paris-based water and waste management giant, to incorporate recovered beach plastics into a special edition Head & Shoulders bottle. The HDPE containers, with 25 percent beach plastics, will be sold at retailer Carrefour this summer.
Over the past two months, about 12 tons of litter has been collected to generate the HDPE feedstock for the bottles. While tonnages are far, far less than those involved with P&G's larger recycled-content boost, the project involves navigating hurdles that make it challenging to use a mix of contaminated, damaged plastics.
Two executives at TerraCycle, the New Jersey-based company managing the supply chain for the effort, recently spoke with Plastics Recycling Update to provide details on the effort. They provided a glimpse into the behind-the-scenes work needed to recycle beach plastics into blow-moldable pellets.
Plastics Recycling Update: Technology Edition will publish a detailed article on the effort in its February edition. To sign up for the free monthly e-news, click here.