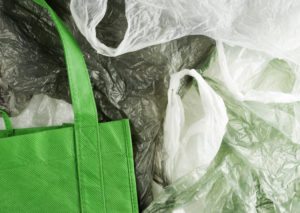 Novolex, a company that makes and recycles plastic bags, has been sold to The Carlyle Group, an investment firm based in Chicago.
The deal, for which the financial details weren't disclosed, is expected to close by the end of the year. Novolex is a consumer of both virgin and recycled LLDPE and HDPE.
Novolex is no stranger to the merger and acquisition space. It is currently owned by two other investment firms, Wind Point Partners and TPG Growth. In April, Novolex bought Heritage Bag Co. and had been involved in a number of other deals in the years before.
"Since we acquired Novolex in 2012, together we have achieved our value creation plan for Novolex by growing revenue from $500 million to over $2.0 billion," Alex Washington, managing director for Wind Point Partners, said in a press release.
According to the release, there will be no changes to Novolex's operations. In addition to manufacturing plastic bags, Novolex runs two plastic film recycling facilities — one in Indiana and the other in Wisconsin.
The 60,000-square-foot facility in Wisconsin processes up to 24 million pounds of post-industrial and post-consumer film into pellets each year. The pellets are sourced throughout the U.S. and are used at Novolex's other Wisconsin facility to make packaging.
The Indiana facility collects and recycles 20 to 24 million pounds of plastic film each year.
Novolex has more than 43 facilities across North America and employs more than 61,000 people.
Novolox brands include Bagcraft Packaging, Duro Bag, De Luxe Packaging, Fortune Plastics, General Packaging Products,Heritage Bag, Hilex Poly, International Converter, Novolex Custom Film & Bag and Wisconsin Film & Bag.