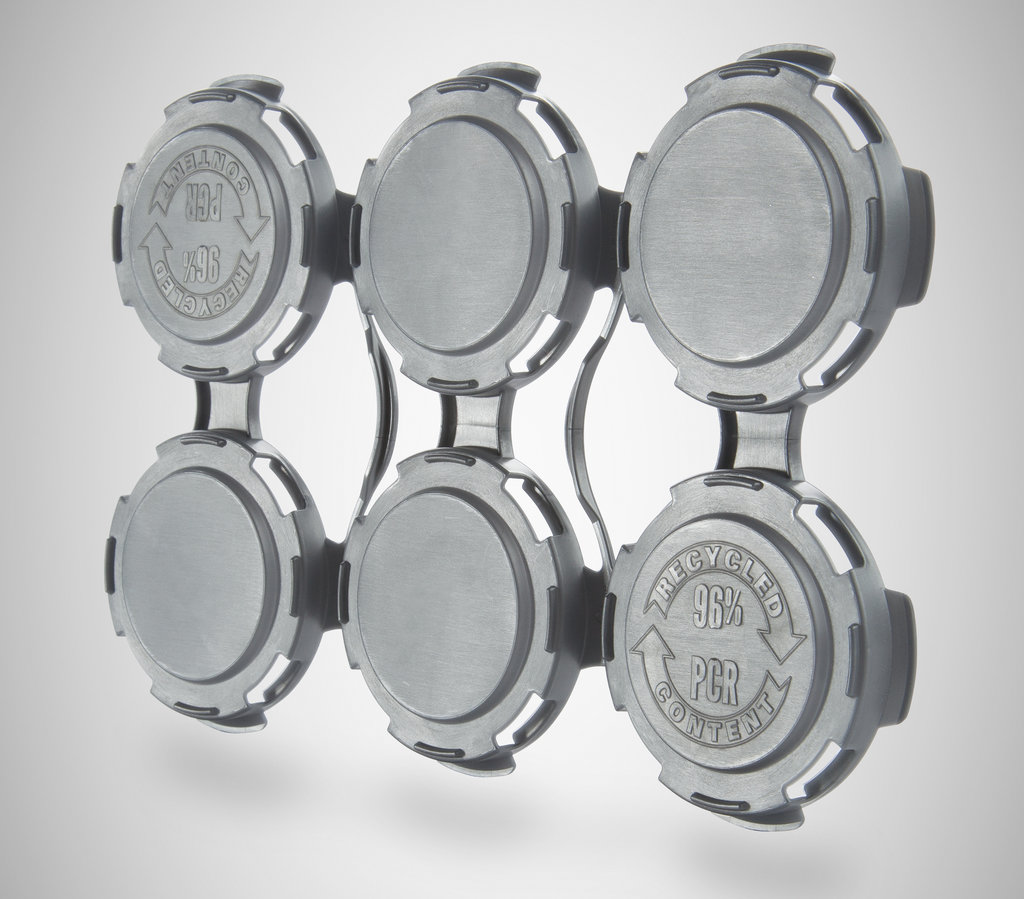 A growing Oregon-based company that makes injection molded plastic carriers for the food and beverage industry has been steadily boosting its use of post-consumer recycled content in recent years.
PakTech uses HDPE for its carriers, its most popular design being a six-pack ring for craft beers. The company also makes HDPE carrier products for juices and other food and beverage items.
In the past five years, PakTech has steadily increased its use of PCR, according to sales and marketing operations manager Jamie Christopher.
In 2012, the company used 6 million pounds of virgin material and 123,591 pounds of PCR. In 2013 PakTech used 2 million pounds of PCR, more than 4 million pounds in 2014 and 6.5 million in 2015. So far this year PakTech has used 4.8 million pounds of PCR and expects to use 8 million pounds by the year's end.
Christopher said since 2012, the company has gone from using 7 percent PCR across its product line to 80 percent now.
Directive from company leaders
The decision to use PCR came from the owners of the company, who wanted to do something better for the environment. Christopher said they tried plant-based resins first but they felt better about using PCR, which takes material out of the waste stream directly. There are differences in processing virgin and PCR HDPE, Christopher said, with the latter being thicker and harder to get into the presses. Some customers still prefer to use virgin material, but the goal is to eventually use 100 percent PCR.
PakTech buys pellets from a supplier in California and another in the Northwest U.S. PakTech offers two different grades of PCR. One is thinner to provide the right color values as requested by customers. Christopher said PCR handles are slightly stiffer than a handle made with virgin plastic. While that's not something a typical consumer would notice, it is something brands want addressed.
In terms of the bottom line, Christopher said virgin and PCR plastics have similar pricing and the decision to use more PCR isn't affecting revenue.
Recently, PakTech bought an 86,000-square-foot building in Cottage Grove, Ore., near its headquarters and other manufacturing facilities in Eugene. Christopher said PCR itself isn't driving the growth – the company simply needed more space.
"We are near maximum capacity here to what we can produce," he said. The new facility should be up and running by December.