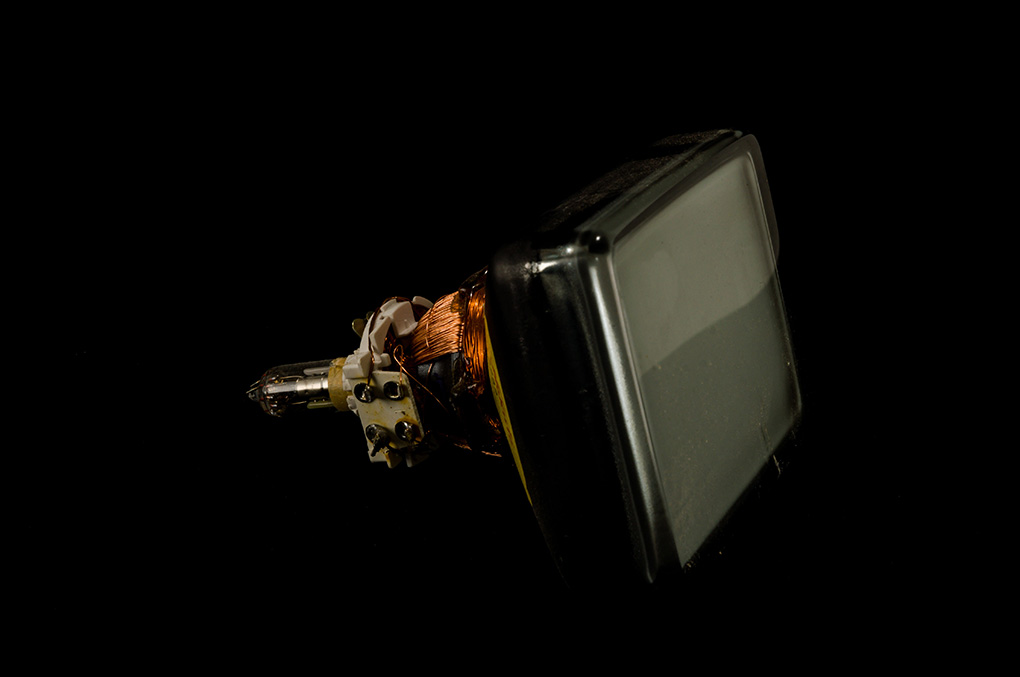 An Illinois landfill disposition program for funnel glass is being phased out after five years.

Kuusakoski US told E-Scrap News this week that starting on Jan. 1, 2020, the processor will no longer be able to move CRT funnel glass to a material treatment site run by landfill operator Peoria Disposal Company (PDC). Kuusakoski issued a press release on the development this week.
Kuusakoski and PDC have been partnering on the landfill program for CRT glass since 2014, grabbing much industry attention but struggling to garner the support needed from certification programs and some state program officials to bring in the tonnage levels that had been anticipated by project backers.
According to the companies, the ending of the initiative is the function of a larger move by PDC to cease hazardous waste management completely at its Peoria, Ill. site (leaded glass falls into the hazardous waste category).
"PDC's decision to exit the hazardous waste treatment sector is strictly a financial decision and is in no way related to the quality or sustainability of their process," Kuusakoski noted in its release.
Handling 5,000 tons per year
When they launched their effort in 2014, Kuusakoski and PDC relied on a method of using processed and treated CRT glass as alternative daily cover (ADC) at the PDC landfill.
In 2015, the partners announced they would be shifting to a storage-cell approach, though ADC has continued to be used as a disposition option for both panel and funnel glass, according to executives with both companies.
At the time the storage-cell strategy was announced, Kuusakoski stated PDC would have a capacity of managing up to 100,000 tons of CRT glass per year.
However, it never approached that kind of tonnage intake. In an interview this week, Chris Coulter, PDC's vice president and chief operating officer, said that last year his company handled a total of around 5,000 tons of panel and funnel glass from Kuusakoski.
Meanwhile, PDC was managing much larger volumes of another type of hazardous waste: electric arc furnace dust, which is a byproduct of steelmaking. Coulter noted the material made up 70% of the company's hazardous waste faction. He added it had become an increasingly challenging product to handle economically, with the cost of reagents needed to process it increasing 40-50% in recent years.
In a move to try to stem operational costs on the hazardous waste side, PDC in 2017 filed a petition with the Illinois Pollution Control Board to gain permission to stop some testing procedures related to the furnace dust. But in November of last year, the company learned that petition had been denied.
"That kind of forced us to do a deep dive," said Coulter. "Does this make sense before we go down the path for another petition? We realized it really doesn't."
Recently, the company has begun informing its hazardous waste customers, including Kuusakoski, that it will no longer be taking hazardous material starting next year.
Kuusakoski US, which is also based in Peoria and is a branch of Finnish firm Kuusakoski Recycling, will still be moving non-leaded panel CRT glass to PDC's non-hazardous waste landfill, which will continue to operate as normal. Some of that panel glass is used as feedstock for a construction material.
The leaded CRT glass that the partners have put in the PDC landfill storage cells could still be retrieved in the future, according to Kuusakoksi.
Kuusakoski CEO Marc Artozqui added that the firm will continue to serve as an outlet for CRT material, moving the leaded portion to other downstream sites.
"It will be business as usual at Kuusakoski with no impacts to the service we provide our customers," Artozqui said. "We pledge to continue to provide a much-needed and transparent service in the handling of CRT glass."
Higher costs likely coming
However, some customers could see higher costs in moving material through the Kuusakoski chain in the months and years ahead.
Lisa Kneller, Kuusakoski's legislative program manager, said the company has already been working with four smelters in different parts of the world to handle material, and Kuusaksoki will expand those partnerships as well as look for additional options.
But leveraging such downstream outlets will require extra transportation, which comes with a price that may need to be passed on to Kuusakoski's suppliers.
"From a stateside model, I think we are going to see some [price] increases," said Kneller. "But where Kuusakoski's strength lies is technology and efficiency. Our plan is to continually strengthen our team in Peoria so that any kind of influx in the market won't be felt dramatically."
The Kuusakoski leaders noted they have been hearing of late from processors and others that move glass through the system.
"It's been back-to-back phone calls," Kneller said. "I think there's been a little bit of disappointment because there's been a lot of people who have supported the process, specifically Illinois and the counties of Illinois. But as a rule, since 2018 we've been having conversations with all of our customers and letting them know that we have other downstreams as well."
Kuusakoski is also the owner of Vintage Tech, buying the Illinois company in 2015 to help expand the Kuusakoski reach in the glass-heavy residential market.
Throughout the Kuusakoski-PDC partnership, discussion among state regulators, certification decision-makers and others centered on whether the landfill strategies should be considered recycling and allowed as a downstream for materials collected in state programs.
A number of states ultimately determined the glass collected through their legislated systems could not be sent to Peoria for disposal. New jersey, for instance, banned ADC use of CRT material collected through its program – the move was made in May 2014, shortly after Kuusakoski had introduced that strategy.
"Hindsight is always 20-20, but I wish I would have done more stakeholder involvement at the beginning," said PDC's Coulter. "I would have better learned the landscape so we could have done more education and built more momentum … That's my only regret."
Photo credit: underworld/Shutterstock
More stories about CRTs