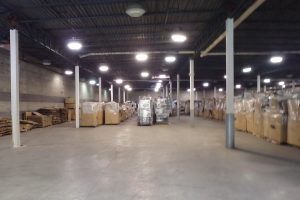 Readers were drawn to a variety of stories last month, including those covering a CRT cleanup, rare earths, e-plastics and a proposed export ban.
The list below shows our top stories published in May in terms of unique page views.
1 | Cleanup begins at shuttered facility in New England
Processor eWaste Recycling Solutions, which handled a sizable portion of Maine's regulated material, has closed. Over 1 million pounds of leaded CRT glass and a substantial stock of intact devices remain at its former site.
2 | Rare earth magnet recovery feeds new hard drives
A major OEM, a reverse logistics firm and a hard drive manufacturer are recovering rare earth magnets from end-of-life hard drives and shipping the metals for new hard drive production.
3 | Proposed export ban draws varied responses
A handful of electronics recycling stakeholders weighed in on a federal proposal to ban certain e-scrap exports and require stringent tracking for others. Their comments were published in May.
4 | Basel changes may further disrupt e-plastic movement
The recent move by 187 governments to alter a global waste treaty will mean further uncertainty for U.S. scrap plastic exports.
5 | What's needed to recover e-plastics domestically?
An expert recently explained why North American e-plastics processing could be a component of a wider effort to reduce energy use in U.S. manufacturing. And he outlined steps for progress.
Photo courtesy of Maine Department of Environmental Protection.