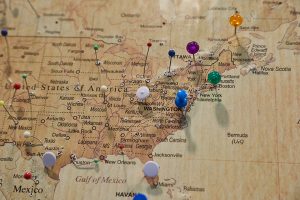 A major development in a CRT lawsuit drew our readers' clicks last month, along with a host of stories about various business openings and closings.

The list below shows our top stories published in March in terms of unique page views.
1 | Lawsuits take aim at dozens of Closed Loop CRT suppliers
In new court filings seeking cleanup funds, two warehouse owners have named over 40 e-scrap companies they say contributed to what became the largest CRT glass stockpile in U.S. history. The landlords invoke Superfund law in their suits.
2 | BlueOak equipment on the auction block
Machinery at the shuttered BlueOak Arkansas e-scrap smelting plant was auctioned off last month.
3 | Companies expand around the country
A handful of electronics processors have recently opened facilities or expanded existing plants. Here's a roundup of recent facility activity.
4 | Processor shuts down due to declining volumes
A Kansas nonprofit e-scrap operator has closed its doors, citing dwindling device collections.
5 | Another domestic gold recovery outlet on the way
A North Carolina startup is working to scale up its ability to generate investment-grade gold from e-scrap components.
Photo credit: Peter Gudella/Shutterstock