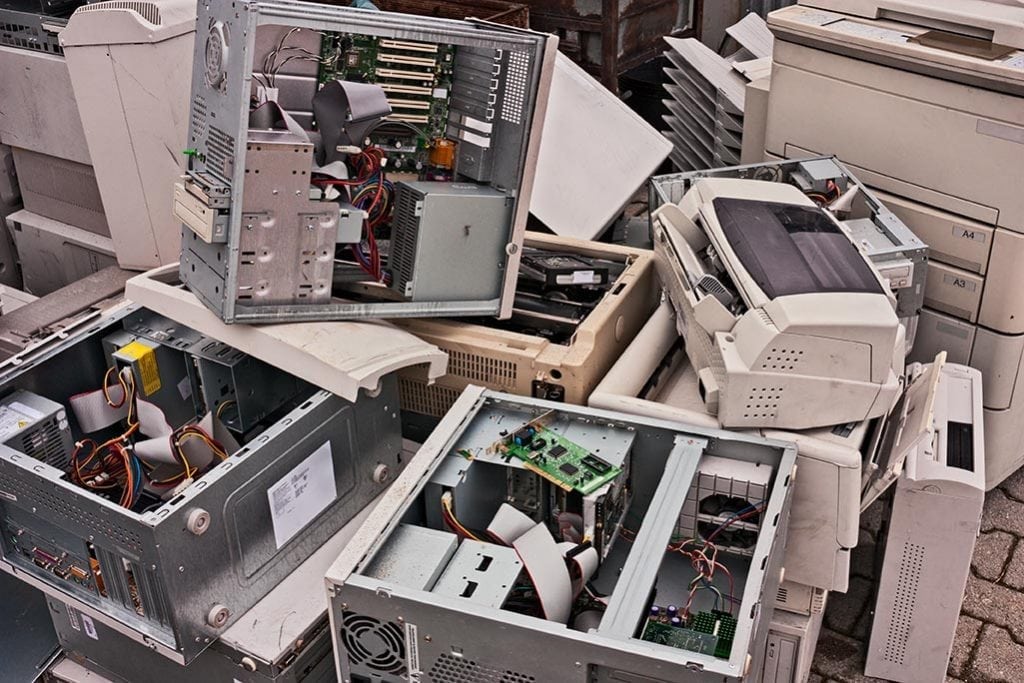 A Kansas nonprofit e-scrap operator has closed its doors, citing dwindling device collections.
The Training and Evaluation Center of Hutchison (TECH), a Hutchison, Kan. nonprofit organization offering a variety of services supporting people with disabilities, ended its e-scrap processing division this week.
The program offered public drop-off for devices, which were then either dismantled for parts harvesting and commodity recovery, or were resold. It provided training and employment opportunities for people with disabilities.
In a Feb. 28 announcement, the organization explained its recycling program would stop operating as of March 5. The closure comes as the program "has seen its peak and electronic drop-offs have dwindled to nearly nothing," according to the release.
TECH officials attributed the lower volume to multiple factors. Consumers have fewer devices stockpiled in their homes, TECH Director of Production Don Wornkey said. He also pointed to large retailers increasingly offering store take-back options for devices, "which eliminates the need for a service like ours."
At its peak, the organization was processing nearly 240,000 pounds per year, the release stated. TECH worked with local governments to collect material from various parts of the state. The organization sold and shipped materials across the U.S.
Photo credit: ermess/Shutterstock
More stories about processors