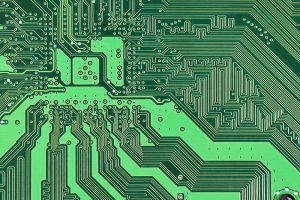 E-scrap processor Cascade Asset Management saw resale prices rise for devices it handled over the past year, according to the company's recently released annual report.
The document, titled "IT Asset Disposition Trends and Best Practices," draws from a Cascade customer survey last fall, an evaluation of more than 500,000 assets Cascade processed in the past two years and a review of industry research.
Wisconsin-based Cascade reported a significant increase in the average resale value of computing devices sold during the past two years. Across all device categories, prices rose by more than 14 percent. By device type, laptop prices increased by 23 percent to an average of $101.55, desktops by 15 percent to $52.23, tablets and smartphones by 14 percent to $47.35, servers by 11 percent to $367.48 and monitors by 4 percent to $12.26.
The resale value increase represents a continuing trend that was also noted in Cascade's report a year ago. Increasing resale values is one of the best ways to reduce ITAD costs, according to Cascade. For example, rising values over the past year contributed to a 19 percent net reduction in ITAD costs across all clients.
The company also reported that device refresh rates are changing by asset type. Companies are holding onto desktop computers longer than in any other year Cascade has tracked: Just over half of clients refresh desktops every four years or less, down slightly from the prior-year report.
But laptops are seeing the opposite, a shortening of their refresh rate: More retired laptops are four years old or less than in previous years.
Security remains the most important element clients consider when getting rid of assets, according to Cascade. In descending order, other priorities include managing environmental risks, minimizing disposal costs, freeing up space and maximizing resale value.
"The order of criteria has remained unchanged in the five years of the survey," the report states.
Cascade also asked clients about their spending forecasts, which can help indicate what is coming down the line for the ITAD world. The company reported increases in both the number of respondents that plan to increase IT spending in 2019 compared with 2018 and the number that plan to cut spending.
Photo credit: Unkas/Shutterstock
More stories about research