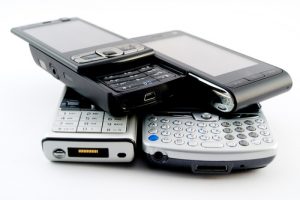 Tech Dump is rolling out what it describes as the only national mail-in recycling program that's owned and operated by a social enterprise.
The nonprofit e-scrap recycling organization, based in the Twin Cities region of Minnesota, unveiled its newly acquired mail-in electronics recycling program, called Scrubb.it. Tech Dump used to partner with Scrubb.it, which was based in Minneapolis, before purchasing it.
Through the program, consumers purchase a $25 postage label, which allows them to ship up to 30 pounds of scrap electronics to Tech Dump for recycling. Accepted items include cell phones, tablets, laptops and power cords.
Tech Dump is a division of Jobs Foundation, a nonprofit providing job training and practical experience for adults facing barriers to employment. The processor has locations in Golden Valley, Minn., just outside of Minneapolis, and St. Paul.
Last fall, the group purchased a second St. Paul facility to consolidate job training and e-scrap recycling programs. The 90,000-square-foot location, which will serve as the new headquarters, will allow the organization to grow revenue and the number of jobs it creates.
Photo credit: Robert Davies/Shutterstock
More stories about processors