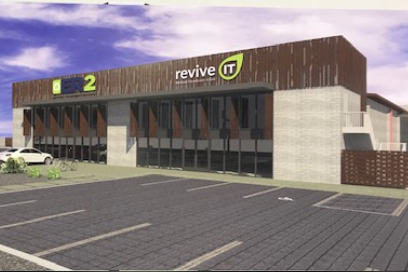 A processor will expand its headquarters, bringing additional inventory storage space and consolidating its Arizona processing operations in a single location.
ER2 will add 40,000 square feet to its Mesa, Ariz. ITAD facility, which opened in 2010. The expansion will more than double the 38,000-square-foot facility. ER2 announced the groundbreaking in a release last week.
Currently, some processing activities take place at a separate facility in Chandler, Ariz. With the upcoming expansion, ER2 will move all its processing operations to the larger Mesa facility, according to the release. Other activities will continue at the Chandler site.
The addition will also give the company increased inventory space, which it needs to respond to increased demand for ITAD services, as well as greater demand from school districts and community nonprofit organizations seeking refurbished assets.
Besides its Arizona locations, ER2 operates a more than 100,000-square-foot processing facility in Memphis, Tenn. ER2 processes about 6 million pounds of electronics per year. Revive IT, the company's sales arm for refurbished electronics, sold 25,000 computers last year, according to the release.
Chris Ko, CEO of ER2, spoke about e-scrap company growth, and how to secure outside investment to facilitate it, during a session at the Electronics Reuse Conference last fall.
Image courtesy of ER2.
More stories about processors