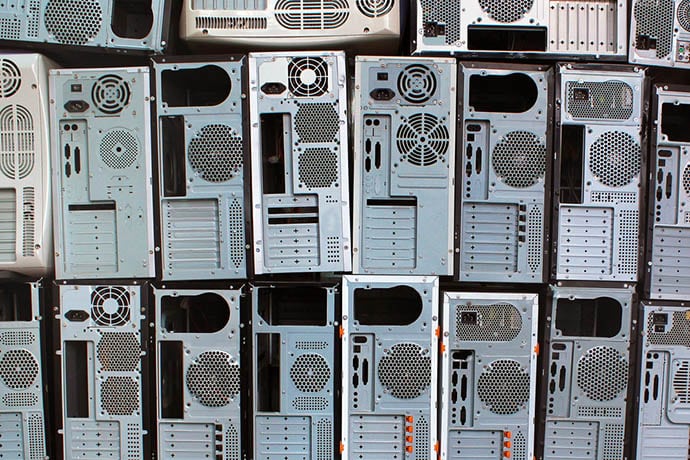 A leader at Metech Recycling envisions restructuring and reinvesting after taking the business private. Meanwhile, company representatives say they have resolved hazardous waste issues at Metech's California facility.
E-Scrap News reported in late September that Singapore-headquartered Metech International is considering transferring ownership of its e-scrap operations to two company executives. The publicly traded company's e-scrap business has experienced financial struggles in recent years and its current value is estimated at $0.
On Oct. 31, shareholders will consider selling it to brothers Andrew and Simon Eng, Metech International's CEO and chairman, respectively, for less than $1 U.S.
"From a personal angle, the main objective of taking Metech private is so that my brother and I will have greater flexibility to restructure the company and put it on a firmer footing to recovery," Andrew Eng wrote in an email to E-Scrap News.
Metech Recycling has one e-scrap facility in Singapore and five locations in the U.S., located in California, Colorado, Massachusetts, North Carolina and Utah.
Eng said that if the sale is approved by shareholders, Metech Recycling would become a private company starting Nov. 1. Management would remain unchanged.
"We are committed to saving the company," he wrote. "Other than making better use of existing resources after privatization, we intend to bring into the company a new shareholder to work with us in the rebuilding effort by injecting new ideas and resources."
As a private company, Metech would be free to bring in new investors quickly without having to work through a regulator in Singapore, Eng noted. In addition, the number of shareholders would shrink from more than 10,000 to just two.
After the sale announcement, they were approached by several private equity investors and a couple of friendly competitors who have shown strong interest in the company, Eng wrote.
Fixing problems in California
In separate email interviews, other Metech officials discussed a specific issue that has plagued the company in recent years: environmental infractions at Metech's California site.
The company announced in May it was working with the California Department of Toxic Substances Control (DTSC) and the California Attorney-General's Office to settle allegations of violations of hazardous waste laws at its Gilroy, Calif. facility. The issues led to a shutdown that hurt company revenue.
Benedict Lim, Metech International's executive vice president, told E-Scrap News "all violation issues with DTSC have been resolved and normal operations have resumed since August 2018, when DTSC gave Metech Recycling Inc. the green light to proceed with normal operations,"
"After having spent more than $2 million to replace the current equipment with top-of-its-class-replacement in Gilroy, the same problems will not surface again in the future," Lim wrote in an email.
Rex Cheng, president of Metech Recycling, said the company redesigned elements of the shredder and eddy current separator system to improve dust capture. Metech hired outside firms to produce extremely detailed schematics of the system, allowing its engineers to develop a list of new parts to install, including shredder output enclosures, conveyance covers, belly pans and transference point containments. They also did a complete reworking of the existing ducting system, he said.
"All points of the system have been meticulously observed, data points captured, and areas within the system that were once open or less-than adequately covered are now more effectively managed from a fugitive dust(s) 'control' aspect," he wrote. The company also hired a third-party industrial hygienist to ensure air quality is meeting requirements.
A DTSC spokesman told E-Scrap News the department couldn't comment because Metech is subject to an ongoing enforcement action. He provided a link to the DTSC inspection reports page for the Gilroy facility.
E-Scrap News also previously noted Metech Recycling's U.S. locations regained R2 certification after losing both R2 and e-Stewards certifications. An e-Stewards representative in June had said the certification was suspended because of non-conformities discovered during an audit.
Lim said Metech's decision to drop e-Stewards was "purely commercial, as we see no need to maintain two essentially similar certifications. It would have been costly to maintain both."
Photo credit: Andrii Zhezhera/Shutterstock
More stories about processors