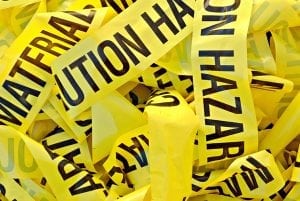 California regulators are accusing e-scrap processor Metech Recycling of violating hazardous waste management laws. In separate news, the state recently settled a lamp recycling case with AERC Recycling Solutions, which also handles scrap electronics.
Metech International issued a press release on May 22 disclosing that its U.S. subsidiary, Metech Recycling, received a letter about hazardous waste violations at its Gilroy, Calif. facility.
According to the press release, the May 14 letter from the California Department of Justice alleges the following violations: accumulation of universal waste for more than a year, storage of hazardous waste in excess of allowable time, failure to maintain the facility to minimize the possibility of releases of hazardous waste, failure to close containers holding hazardous waste, failure to remove mercury-containing components prior to treatment of universal waste, failure to adequately label hazardous and universal waste, failure to add value to the closure trust fund by the deadline, and failure to provide annual refresher training to employees who manage universal waste.
Metech International, a publicly traded company headquartered in Singapore, noted that employees from its U.S. subsidiary will meet with officials at the state Department of Toxic Substances Control (DTSC) "to resolve the matter expediently to the satisfaction of the Department."
Rex Cheng of Metech Recycling wrote in an email to E-Scrap News that the company is working with DTSC on the matter but nothing is finalized yet. The Metech International press release said the company would provide shareholders with an update following the settlement meeting.
Russ Edmondson, a spokesman for DTSC, said the negotiations relate to violations found during inspections dating back to May 2015. State records show DTSC identified violations during a total of five visits in 2015, 2016 and 2017. DTSC posted the inspection records on its website.
Some of the 2016 violations were related to metals-containing dust from a shredder and eddy current separator, according to DTSC records. Other e-scrap processors have also had to contend with disputes with DTSC over dust in recent years. In 2017, Sims Recycling Solutions and California Electronic Asset Recovery (CEAR) both settled enforcement cases that centered on shredder dust management.
Settlement reached
In separate news, AERC Recycling Solutions recently agreed to settle a hazardous waste case with DTSC. AERC has facilities across the country that process scrap electronics, fluorescent lamps, batteries and other materials.
The DTSC-AERC settlement relates to mercury-containing lamps at the company's facility on Huntwood Avenue in Hayward, Calif. Specifically, DTSC said the company failed to manage crushed glass and metal end caps as hazardous waste, and DTSC alleged the processor shipped end caps with levels of mercury exceeding hazardous waste thresholds to metal recycling entities that weren't authorized to take hazardous waste.
According to a consent order, which was signed earlier this month, AERC will pay a penalty of $47,000.
Photo credit: Karin Hildebrand Lau/Shutterstock
More stories about regulation/oversight