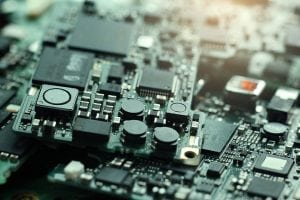 Readers last month clicked on a variety of different stories, including those about a company sale, a facility opening, criminal charges and others.
The list below shows our top stories published in September in terms of unique page views.
1 | Singapore company to sell troubled U.S. e-scrap operations
Metech International will jettison its e-scrap recycling business, citing financial losses caused by hazardous waste compliance issues and other challenges.
2 | Chinese company to open South Carolina recycling facility
A Chinese investment firm is planning a $75 million recycling plant to process e-scrap, plastic and other materials.
3 | Former Intercon CEO admits to federal crimes
A former e-scrap company executive has pleaded guilty to federal fraud and tax evasion charges, admitting he marketed device destruction and recycling services but actually landfilled e-scrap and sold intact units.
4 | E-scrap battery fires receive mainstream media attention
A growing threat in the e-scrap sector received national analysis when The Washington Post visited a processing facility and explored the danger of lithium-ion battery fires.
5 | Regional collector scales back on e-scrap
The bankruptcy of a major e-scrap processor – and wider market conditions – led a Goodwill affiliate in Oregon to stop accepting most end-of-life electronics.
Photo credit: Teerasak Ladnongkhun/Shutterstock