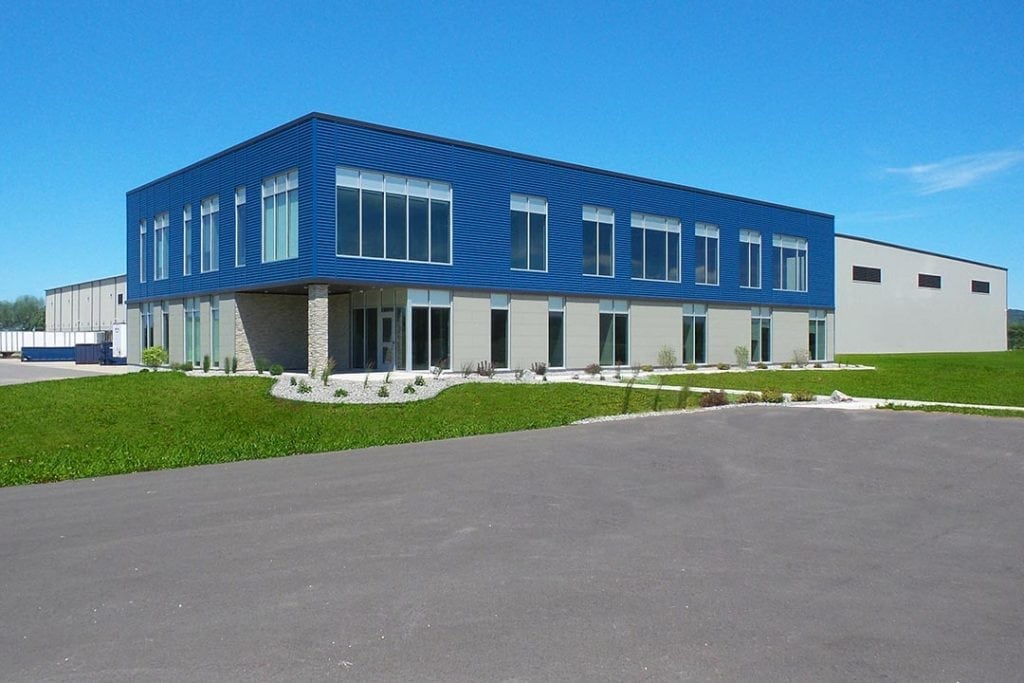 An e-scrap processor has completed a $19 million update to its headquarters, adding a facility that began operating last month.
Dynamic Lifecycle Innovations, formerly Dynamic Recycling, grew its existing Onalaska, Wis. processing facility with an additional 135,000-square foot space across the street. Now, the campus totals 385,000 square feet, making it among the largest e-scrap processing sites in the country.
With the expanded facility, the company has increased the range of materials it can process. And Miles Harter, CEO of Dynamic, noted the new facility increases the company's vertical integration, allowing it to perform services that were formerly contracted out.
The new facility, the product of a $19 million investment, has a maximum processing capacity of about 80 million pounds per year. Harter said the company estimates it could hit max capacity in about two years. It started up production in September.
Dynamic also has locations in Minneapolis and Nashville, Tenn.
Expanded capabilities
Dynamic spent more than $5 million on equipment for the new facility, which was first announced in August 2017. Harter explained that the machinery includes additional and larger sort lines and other "mainframe processing equipment."
In the past, the company contracted with partners to recycle certain devices such as printers, stereos, VCRs, copiers, power supplies, disk drives, low-grade circuit boards, radiators and transformers.
"Now, a lot of those items we're basically processing in-house," Harter explained. "Pretty much any scrap item, low- and mid-grade, we'll be processing in-house now."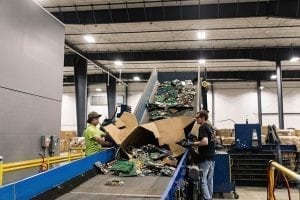 Harter described the expansion as a shift toward heavy processing, expanding the operations beyond minor processing and baling. Going forward, the Onalaska facility will produce a precious metal mix ready for sale to a smelter, as well as steel, aluminum and copper, all of which are mill-grade.
"You're kicking out solid products on the other end," Harter said, rather than sending the material to an intermediary processor before it moves to the mill or smelter.
The expanded range of materials Dynamic can handle is complementary to one of the business's key services. In addition to receiving and processing whole units from enterprise customers, Dynamic serves as a downstream recovering components from material supplied by other ITAD firms.
Some of those components don't have a direct fair market value or a per-unit purchase model. The parts harvesting ability has led Dynamic to purchase a significant amount of material from its competition to go for reuse.
A sizable portion of its business "is being a downstream for small- and mid-range and even, a lot of times, large shops," Harter said.
Shifting business spurs rebrand
As the e-scrap industry continues to evolve, and data destruction and reuse become larger components of what e-scrap businesses are offering, some companies have changed their names to reflect that evolution. A session at the 2017 E-Scrap Conference touched on this trend.
Dynamic recently changed its name, dropping "Recycling" and replacing it with "Lifecycle Innovations." Harter said the name change reflects the company's evolution since it launched in 2007. Like the industry as a whole, Dynamic has expanded to include more services than strictly shredding for commodities recovery.
The company also brokers the sale of material, recovers intact devices and parts for reuse, sells material in the e-commerce world, provides program management around the country, offers logistics services even to industries outside the recycling sector, and more.
Harter added the new name reflects the company's focus on considering the entire life cycle of a device, even returning the device to its generator in the form of a refurbished product.
"It's our responsibility to take all these products and to plug them back into the market, and do it in the highest level fashion," he explained.
Harter noted that the company provides ITAD services to companies around the world. "That's definitely a stretch from saying 'recycling,'" he said.
Photos courtesy of Dynamic Lifecycle Innovations.
More stories about processors