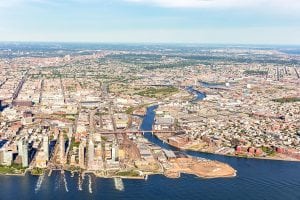 America's most-populous city will further expand its curbside collection service for e-scrap starting Oct. 1.
The New York City Department of Sanitation (DSNY) will begin collecting used devices at the curb in western Queens and southern Brooklyn. QNS.com provided more details on the expansion.
The municipal curbside service began as a pilot project on Staten Island in 2016. City government has since made it permanent and expanded the service area. Starting Oct. 1, 2017, it became available in northern Brooklyn. The city plans further expansions.
The program is separate from an apartment-building-based collection program called eCycleNYC, which is funded by electronics manufacturers. That program, as well as separate drop-off sites, are available citywide.
Nationwide processor ERI recycles material collected via New York City's drop-off and curbside programs.
Photo credit: TierneyMJ/Shutterstock

More stories about collection