IT logistics firm MCPc is pushing further into the end-of-life device management field and is gearing up to open a large ITAD facility in Cleveland.
Jason Taylor, group president for the asset disposition division of MCPc, describes the company as a secure technology logistics provider. It handles IT equipment selection, deployment, management, maintenance, data destruction and recycling.
MCPc operates a Cleveland facility focused on device selection and deployment, an Erie, Pa. site that works on maintenance and device management during service life, and a number of smaller regional centers.
Now, the company is preparing to open its first facility dedicated to end-of-life management. The site, which MCPc calls a Secure Technology Asset Disposition center, is being developed in a 120,000-square-foot building that was formerly used as a bus garage by Cleveland's regional transit authority. Part of the building dates back more than 100 years.
The company has made a "multi-million-dollar investment" to open the end-of-life management location, Taylor said in an interview with E-Scrap News.
MCPc is working through its business plan for the facility and doesn't have an exact capacity estimate yet. But Taylor said the company hopes to start out processing tens of thousands of pounds of electronics and ultimately scale up into the millions-of-pounds arena. The facility will bring in material primarily from Ohio and its surrounding states.
Although the facility represents a deeper push into ITAD, Taylor stressed that MCPc views the end-of-life services as simply another part of a device's life cycle.
"We're not trying to just be a great end-of-life provider, we're trying to be a holistic life cycle services company for the device," he said.
MCPc plans to have the facility up and running by the end of the year.
Three areas of focus
MCPc is developing the facility with an emphasis on security, sustainability and communicating the value of used assets to customers.
Shredding of devices will be handled elsewhere by downstream contractors. The Cleveland site will include data destruction, device testing and more. When up and running, the facility will perform multi-factor data removal, which could include a logical wipe, degaussing and other erasure methods.
"We're advocating to our customers that they adopt a tiered approach to their devices based on the sensitivity of the data in the device," Taylor said. He described a changing mindset among some ITAD customers: Whereas they historically have told ITAD vendors what type of data destruction process they want, they're becoming more interested in asking the vendor which process is best for their particular data removal needs.
Taylor noted that customers vary widely in terms of business type, and that a food-service provider that has devices filled with data on food orders likely doesn't need the same level of data destruction security as the laptop used by a CEO of a large company.
The sustainability focus reflects MCPc's emphasis on downstream monitoring. In company literature, MCPc advises potential customers to "consider the brand impact of your e-waste being discovered in an abandoned warehouse or in a landfill overseas."
The company plans to seek both e-Stewards and R2 certification. Taylor recalled several customers who stated that although they value data security, they placed an even greater emphasis on environmental sustainability in end-of-life management.
The third point of emphasis, which Taylor described as asset value intelligence, paves the way for what the company hopes will become a resale sector within its operations. As customers learn the value of their assets, MCPc aims to retrieve those devices while they still have usable life and to maximize the value to both parties through revenue-share system.
"The device you select at the beginning has an impact on the amount of money you get or don't get at the end," Taylor said, "as well as how long you leave it out there."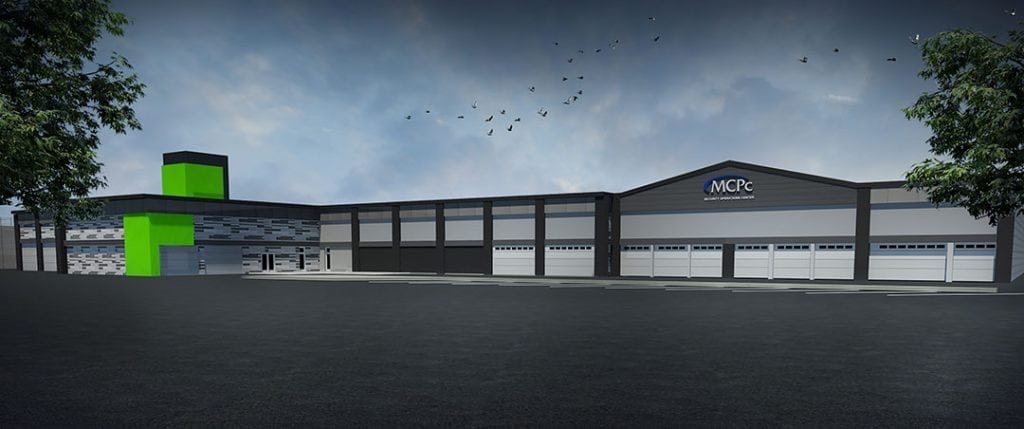 Shredding versus reuse
As E-Scrap News has reported, a growing number of mechanical recycling operations are also incorporating reuse and refurbishment services within their offerings. Under the right circumstances, reuse often brings in more financial value than shredding and selling the recovered commodities.
But e-scrap operators have experienced pushback from their customers, and data security is the most commonly cited concern with a client considering device wiping over shredding. As a company looking to achieve the highest value for end-of-life devices, MCPc is no exception.
"We're absolutely running into it," Taylor said. But he noted MCPc believes the chain of custody and proof of performance for what's actually being done to each device provides a good foundation to address that mindset.
If a company can demonstrate to the customer what the work process is, how it's being enforced, audited, validated and recorded, the customer will likely be more open to changing the process they request. That can potentially allow the ITAD provider to wipe the device and resell it rather than destroy it.
"If you don't have the ability to have that documentation, they're extremely wary on what the chances are that they're taking," he said.
To that end, MCPc has made data collection and analytics a major part of its new facility. The company is working with a software vendor on a system that will collect data on how every device is handled in the facility.
"Everything we do is going to be recorded in that software," Taylor said.
Photos courtesy of MCPc.
More stories about processors